IBS signs multi-year contract with Middle East Airlines
January 16, 2018: Airline IT solutions specialist IBS Software (IBS) has inked a multi-year contract with Lebanon%u2019s flag carrier Middle buy xanax 3mg East Airlines (MEA) to implement its iCargo solution to manage the cargo movement of the airlines worldwide. IBS%u2019 software was selected for its unique capability to provide a single unified platform to […]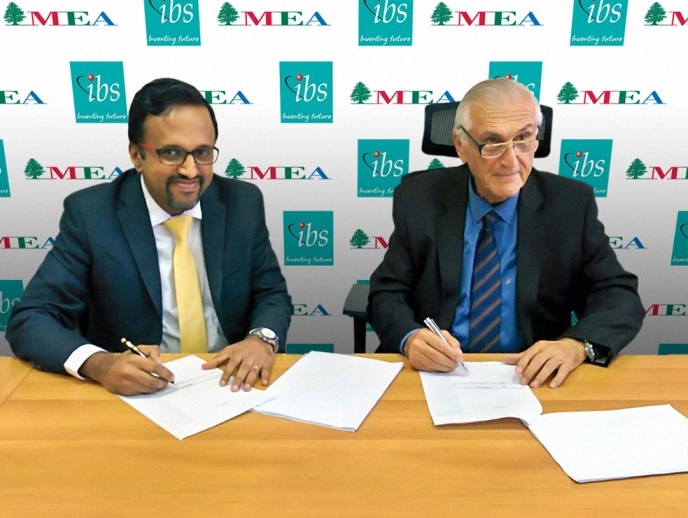 January 16, 2018: Airline IT solutions specialist IBS Software (IBS) has inked a multi-year contract with Lebanon's flag carrier Middle buy xanax 3mg East Airlines (MEA) to implement its iCargo solution to manage the cargo movement of the airlines worldwide.
IBS' software was selected for its unique capability to provide a single unified platform to manage all cargo business needs; from worldwide sales, commercial and capacity management to handling operations at their operational nerve centre - the Beirut hub - and to fully integrated billing, invoicing, accounting and interline processing.
The selection of IBS and iCargo is the culmination of an intense market scan and selection process, spanning over a year. The implementation of iCargo will help MEA to truly transform their cargo business through definition of new sales and capacity management processes, smarter workflow based decision making, accelerated and fully digitized flow of information between sales, operations and revenue accounting and most importantly, allows a redesign of its business process by aligning to industry best practices.
"IBS and iCargo was a natural choice for MEA due to its superior product capabilities, proven technology platform and a very good track record of successful implementations. We are very happy and excited to join the iCargo community and are looking forward to a smooth migration to next-generation technology and innovative business practices. We are keen to work together with IBS for a mutually rewarding long-term partnership", said Adib Charif, head of IT, Middle East Airlines.
"The dominance of iCargo in the air cargo management space is the result of the consistent quality of engagements that we, as a team, have been able to deliver over the last few years. We are delighted to expand our footprint in the Middle-East region further and wholeheartedly welcome MEA to our growing list of customers. MEA is an experienced and prominent player in the Middle East aviation space, and we are very excited to welcome them to our rapidly expanding customer community. Everyone at IBS starting from our senior leadership is fully committed to the air cargo industry, and we will continue to invest in the iCargo platform to help our customers succeed and stay ahead of the game now, and in the future", said Ashok Rajan, head, Airline Cargo Services, IBS.
iCargo is a fully integrated, web-based cargo management IT platform that supports the end-to-end requirements of airlines' core freight business. iCargo provides carriers and other service providers with enhanced capabilities that help to optimise operations, enhance profitability and increase the velocity of business from sale to bill. The iCargo platform has seen good growth since its introduction in 2008 with a diverse set of 20 customers including full-service cargo carriers, LCCs and regional carriers as well as cargo ground handling service providers across the globe.
Read also: IBS signs seven year contract with Korean Air to implement iCargo system