IBS' iFly Res to power passenger reservation of Korea's Jin Air
August 23, 2017: IBS Software (IBS) has been selected by South Korea based Jin Air, a subsidiary HanJinKal, as its Passenger Services System (PSS) provider. The seven year, multi-million dollar contract for the engagement was formally signed by Choi JungHo, CEO of Jin Air and VK Mathews, executive chairman - IBS Group, in Seoul.
The engagement will see IBS implement its Passenger Services System (PSS), iFly Res, for integrated reservations, ticketing, and departure control operations. IBS' platform will replace the existing system of a renowned PSS provider allowing Jin Air to open up new revenue streams from both its low cost and scheduled flights business. IBS' loyalty management system, iFly Loyalty, will also be implemented along with iFly Res. This will support the diverse needs of Jin Air like FFP, coalition programs, SME and corporate programs and other various models.
The contract, awarded after more than two years of evaluation, will see IBS implement its modern PSS system by March 2018, which will also enable Jin Air to open up possibilities to generate significant ancillary revenue with flexible management options. iFly Res, with native new distribution capability (NDC) integration, will empower Jin Air seamlessly integrate its PSS to third party systems, and will considerably augment the airlines interline and codeshare capabilities. Jin Air has been operating on the same system as Korean Air, and will now look to simplify its business as it transitions from the two different systems to the new-gen iFly Res platform.
"In our pursuit to provide differentiated travel experience to our passengers, we extensively evaluated several PSS platforms to replace our existing system. IBS' iFly Res was selected as it successfully withstood our stringent due diligence to emerge as the best suited to meet our growing business requirements. We are convinced of the product capability, domain knowledge of IBS' team and their competence in service delivery. We are very excited about the benefits that the new PSS will bring to our business and look forward to working with IBS' to make this a reality," said Kwang Lee, VP of Corporate Strategy, Jin Air.
"For an airline to switch over the PSS system from an established player, is a true endorsement of the product capability of iFly Res and reinforces IBS's growing reputation and position, even amongst airlines with mixed business models. Our outstanding record of delivering value to our customers, as well as the professionalism and commitment of our people, has made us a trusted transformation partner among some of the iconic names in the industry. I look forward to a successful partnership with Jin Air," said Paul Lynch, Senior VP & Head of Passenger Services, IBS Software.
Established in 2008, Jin Air has a fleet strength of 24 aircraft and flies to 37 local and international destinations including US, Australia, China, Japan, Malaysia, Philippines, Vietnam and Thailand.
You may also like:-
---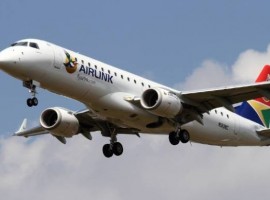 Aviation
The announcement on September 16 was welcomed by the country's beleaguered airline sector, which has been lobbying for months for the reopening of international travel.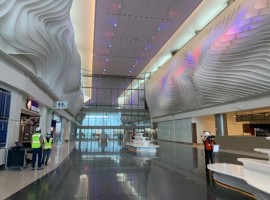 Aviation
From a more efficient baggage-handling system that accommodates luggage of all sizes and shapes so skis don't need to be dropped off at a special coun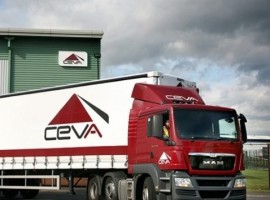 Logistics
The company has been well established for many years in both countries through network partnerships and decided to open its own offices in each location to offer customers a full spectrum of multi-modal services.