IBM rolls out Sterling Supply Chain Suite to cut complexities of global logistic
October 11, 2019: With the combination blockchain and Artificial Intelligence (AI), IBM has introduced a new software to build a global supply chain with reduced cost and lesser complexities. The open-to-developers, self-correcting and intelligent 'IBM Sterling Supply Chain Suite' is designed to learn from experience, creating greater reliability, transparency and security. Businesses, manufacturers and retailers […]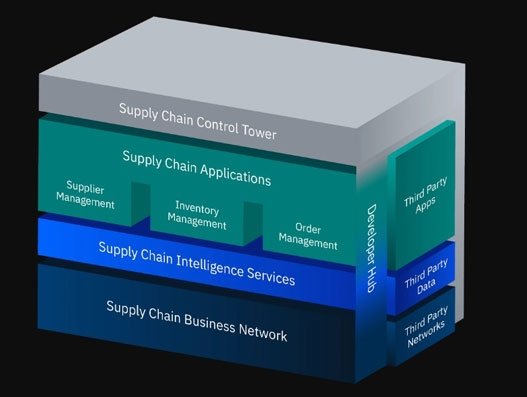 October 11, 2019: With the combination blockchain and Artificial Intelligence (AI), IBM has introduced a new software to build a global supply chain with reduced cost and lesser complexities. The open-to-developers, self-correcting and intelligent 'IBM Sterling Supply Chain Suite' is designed to learn from experience, creating greater reliability, transparency and security.
Businesses, manufacturers and retailers can have a competitive edge by integrating the data and networks of their suppliers and customers to a more secure and open platform with the support of a hybrid-cloud, says the press release. The flexible IBM Sterling Supply Chain Suite provides open development capabilities that lets companies quickly tailor solutions to meet their unique business needs.
The tech giant is aiming at a $50 billion market for technologies that can digitally transform the logistics of global businesses.
Bob Lord, senior vice president of cognitive applications and developer ecosystems, IBM, said, "By modernising supply chains on top of open, hybrid-cloud platforms and infusing Watson AI, IBM Blockchain and IoT into their networks, the IBM Sterling Supply Chain Suite can help companies across all industries enter a new era of global competitiveness. Supply chains are now mission-critical systems for all businesses to drive success and profitability. Many organisations have risen to the top of their industries by building efficient and agile supply chains."