IATA's 14th Annual Maintenance Cost Conference concludes in Atlanta
Sept 21, 2018: In the plush conference hall of Atlanta's newly renovated Twelve Atlantic Station, the 14th Annual Maintenance Cost Conference organised by IATA successfully concluded today. With an attendance of about 200 delegates, the 3-day conference was extremely well-organised with minute attention to details. The conference provided unique opportunities for airlines, OEMs and MROs […]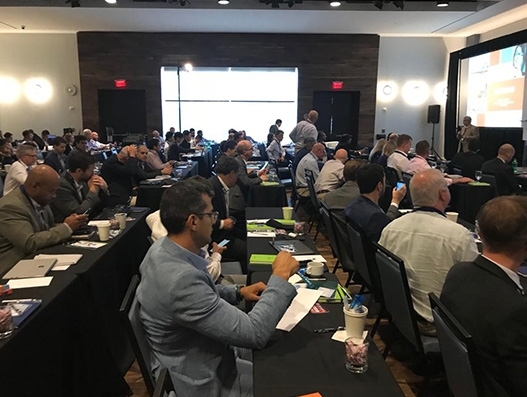 Sept 21, 2018: In the plush conference hall of Atlanta's newly renovated Twelve Atlantic Station, the 14th Annual Maintenance Cost Conference organised by IATA successfully concluded today. With an attendance of about 200 delegates, the 3-day conference was extremely well-organised with minute attention to details.
The conference provided unique opportunities for airlines, OEMs and MROs to present the latest trends, technology and knowledge on aircraft maintenance along with sharing best practices on maintenance cost management.
With rising fuel prices per barrel, managing the cost of Aircraft maintenance is the pressing need of the hour. Lower the cost of maintenance, lower the fares ultimately leading to the rise in passenger inflow and pouring profits.
With this in mind, the key highlights of the conference focussed on reducing maintenance cost along with latest and cost-effective industry trends and best possible practices.
Industry experts presented real-life case-studies thereby giving a practical solution to effective maintenance cost-management. Different OEM's and MRO's presented their latest trends on aircraft maintenance and shared sound industry advice.
Attended by about 50 airlines, global leaders in MRO and OEM's, the air-centric event dealt with issues relating to on-going efforts to streamline, rationalise and control airline maintenance cost.
The conference was sponsored by industry giants like Delta Tech Ops, Honeywell, HEICO, AJW, sparkcognition, Willis Lease, Boeing, Airbus and many more…