IATA Net Rates welcomes DB Schenker, Agility, Hellmann on board
July 4, 2019: Freight forwarders DB Schenker, Agility Logistics and Hellmann Worldwide Logistics have joined forces with IATA's air cargo rates distribution platform, IATA Net Rates, to manage their full air cargo rates spectrum. Frederic Leger, director, airport, passenger, cargo and security products at IATA said, "IATA Net Rates fits perfectly within the vision and […]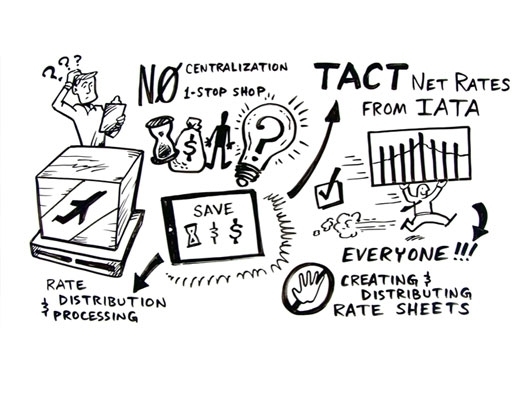 July 4, 2019: Freight forwarders DB Schenker, Agility Logistics and Hellmann Worldwide Logistics have joined forces with IATA's air cargo rates distribution platform, IATA Net Rates, to manage their full air cargo rates spectrum.
Frederic Leger, director, airport, passenger, cargo and security products at IATA said, "IATA Net Rates fits perfectly within the vision and mission of IATA to develop standards, remove the paper with technology that brings efficiency to the industry and engage with all parties to join. IATA Net Rates is a neutral platform run by the air transport association for the benefits of the industry."
IATA Net Rates serves airlines and GSAs to help them streamline the distribution of all their cargo rates. Through it, freight forwarders can access a unique one-stop-shop for all their air cargo rates needs.
Sven Heinemann, head of global data & contract management air/ocean, DB Schenker, mentioned, "The IATA Net Rates Tool is an enabler to make our carrier rates fully automatic available in our Schenker's internal rate management systems. This will reduce manual effort and increase volume and data quality tremendously. We need all major airlines to participate in the programme to enable fully automated end-to-end connectivity."
IATA Net Rates work closely with key industry groups, for the development of API standards and the integration of the solution with other IATA standards such as ONE Record and Cargo XML.
Jan Kleine-Lasthues, Global Head of Airfreight, Hellmann Worldwide Logistics, added, "We need more airlines joining IATA Net Rates to make it 'the' industry platform for air cargo rates distribution. IATA plays an important role in working with airlines to support standardisation and facilitate implementation, and we expect more carriers to join the programme shortly."
Glyn Hughes, IATAs global head of cargo remarked, "IATA is very pleased to be working with such an important and growing list of major freight forwarders. Electronic tariff distribution is one important component of modernising the entire distribution function."