IATA launches CEIV Fresh for perishable goods
March 12, 2019: The Center for Excellence for Perishable Logistics (CEIV Fresh) has been launched by industry body International Air Transport Association (IATA) to improve the handling and the transport by air of perishable products.
The launch of this certification follows on from CEIV Pharma for the transport of temperature sensitive healthcare shipments and CEIV Live Animals for the transport of live animals.
%u201CPerishable goods is a growing market for air cargo. Ensuring that these delicate and short shelf-life products reach the customer unspoiled with minimal waste and loss is essential. Shippers will have assurance that CEIV Fresh certified companies are operating to the highest quality and standards in the transport of perishable products,%u201D said Alexandre de Juniac, IATA%u2019s director general and CEO.
The specific time and temperature requirements for food and plant products makes the handling and transporting of perishable products challenging. The CEIV Fresh programme meets these exacting requirements primarily based on the IATA Perishable Cargo Regulations (PCR) which combines professional regulatory and operational input from industry and government experts. 
The Airport Authority Hong Kong (AAHK), Cathay Pacific, Cathay Pacific Services Limited (CPSL) and Hong Kong Air Cargo Terminals Limited (HACTL) were the first organisations to pilot the CEIV Fresh programme taking a community approach to certification. 
%u201CShippers can have peace of mind knowing that every entity handling their goods is operating to the same standards. Understanding the value of this to the success of its customers, the Airport Authority Hong Kong pioneered the world%u2019s first CEIV Fresh certified airport community,%u201D said Glyn Hughes, Global head of Cargo, IATA. 
You may also like:-
---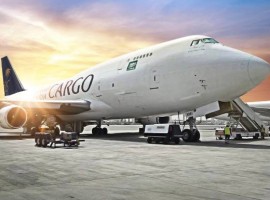 Air Cargo
The company said the new aircraft will boost the cargo and supply operations and help meet the significant surge on the demand for medicine, medical and preventive equipment and other similar goods.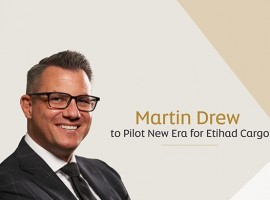 Air Cargo
Etihad Aviation Group has promoted Martin Drew to the role of managing director – Cargo and Logistics. Drew will assume the position on November 1.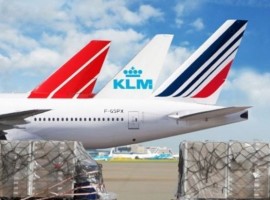 Covid-19
The additional cold room (COL), with temperatures ranging from +2 degrees Celsius to +8 degrees Celsius, will provide the capacity required to handle Covid-19 vaccines.