IATA awards CEIV pharma certification to Fraport for ramp operations
April 24, 2018: The industry body International Air Transport Association (IATA) has awarded CEIV pharma certification to airport operator Fraport AG for the ramp handling of pharmaceuticals. Fraport operates major gateway for cargo as well as passenger – Frankfurt Airport. More than 100,000 metric tonnes of vaccines, drugs, medicines and other pharmaceutical products were handled […]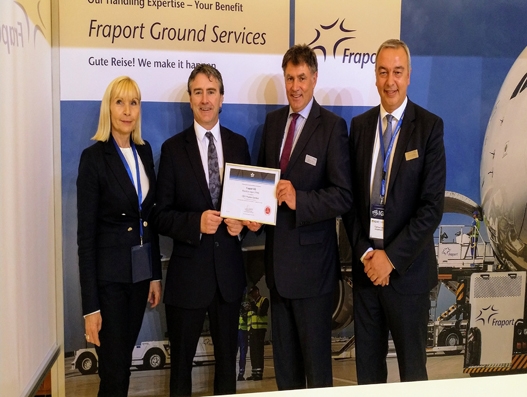 April 24, 2018: The industry body International Air Transport Association (IATA) has awarded CEIV pharma certification to airport operator Fraport AG for the ramp handling of pharmaceuticals.
Fraport operates major gateway for cargo as well as passenger - Frankfurt Airport. More than 100,000 metric tonnes of vaccines, drugs, medicines and other pharmaceutical products were handled at the hub in 2017.
Martin Bien, senior executive vice president of Ground Services at Fraport AG, said: "With the CEIV Pharma certification from IATA, Frankfurt Airport is one of the largest pharmaceutical hubs in the world to offer a fully certified ground handling process – now with ramp handling also included."
Fraport AG's ramp handling division has been operating a transporter vehicle for temperature-controlled shipments for over 20 years. Now, it is the first ground equipment in the world to be covered by the CEIV certification.
The special vehicle allows transportation of main and lower-deck units in a range from -30 to +30 degrees Celsius with pinpoint precision. Moreover, the transporter is equipped with an electronic temperature monitoring system and tracking options.
"We see pharmaceutical transportation as a growth market for the future," added Martin Bien. "Receiving IATA's CEIV certification underscores that Fraport has the requisite infrastructure and the necessary expertise to accommodate this growth. We are well prepared for future requirements of the pharmaceutical industry and forwarding companies."