IAG's British Airways signs deal with Boeing for 42 777X jets
March 1, 2019: International Airlines Group (IAG), the parent company of British Airways, has signed a deal with Boeing to purchase up to 42 777X airplanes, including 18 orders and 24 options. The deal is valued at up to $18.6 billion at list prices, according to the official release. British Airways has been working on […]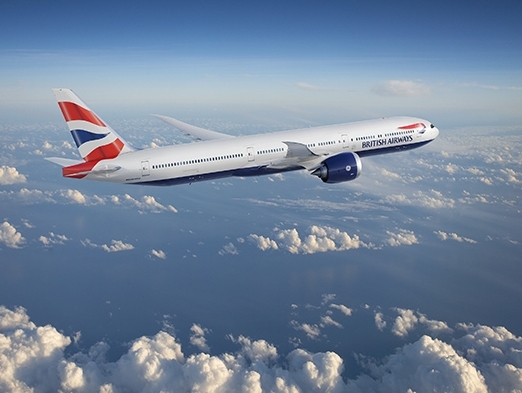 March 1, 2019: International Airlines Group (IAG), the parent company of British Airways, has signed a deal with Boeing to purchase up to 42 777X airplanes, including 18 orders and 24 options.
The deal is valued at up to $18.6 billion at list prices, according to the official release.
British Airways has been working on upgrading its fleet and in recent years, the airline has included the 787 Dreamliner family to replace its medium-sized widebody jets.
The new 777-9 will replace British Airways' larger widebody airplanes, mainly the four-engine 747 jumbo jet.
The 777-9 offers seats for 400-425 passengers in a standard two-class cabin. It offers airlines 12 percent lower fuel consumption than competing airplanes and can fly farther than its predecessors with a standard range of 7,600 nautical miles (14,075 kilometers).
The 777X will also debut a redesigned cabin that has popular 787 features and new technologies. The 777X interior offers larger windows, a wider cabin, new lighting.
"British Airways is one of the most iconic international carriers, now in its 100th year of connecting the world with its impressive route network," said Kevin McAllister, president & CEO of Boeing Commercial Airplanes.
"The 777-9, in particular, is the right-sized airplane for British Airways to efficiently serve long-range routes with heavy passenger demand."
The selection by IAG and British Airways puts the 777X at 358 orders and commitments from eight customers. Production of the 777X began in 2017, with first flight planned for this year and first delivery expected in 2020.
The new 777-9 is set to debut next month.