IAG Cargo connects CargoAi for global cargo capacities
IAG Cargo's listing on www.CargoAi.co also means forwarders will be able to easily book cargo capacity to hundreds of destinations across the world in the IAG Cargo network accessing the freight capacity on IAG Cargo's sister airlines in the IAG group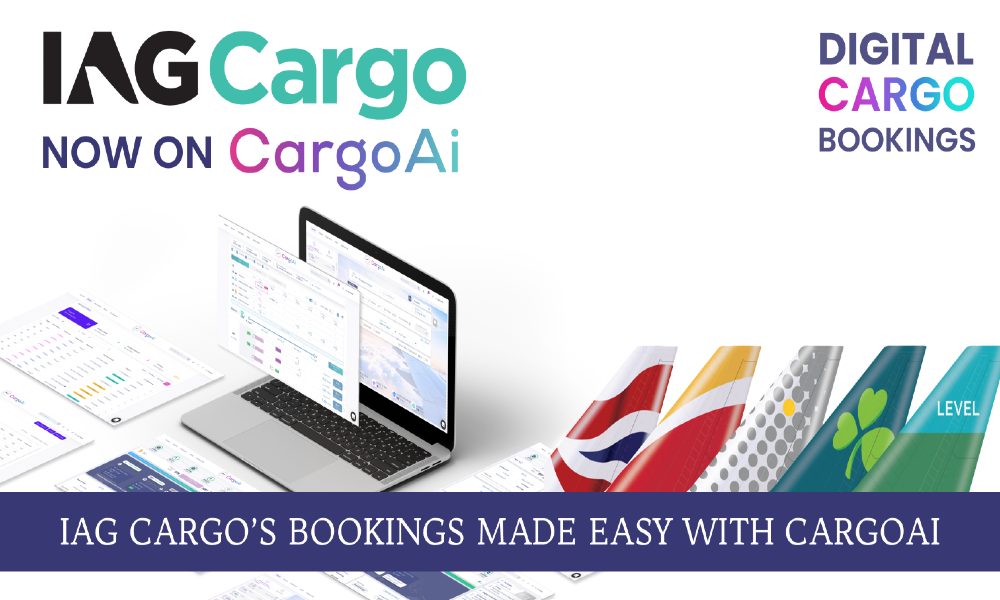 IAG Cargo, the cargo division of International Airlines Group (IAG) joins the CargoAi platform. With thousands of flights per week across the globe, IAG Cargo's addition to CargoAi will broadened offer for forwarders using the platform. CargoAi is an artificial intelligence-enabled airfreight platform that connects freight forwarders and airlines.
"IAG Cargo's 'always moving' spirit promises to get the goods of customers to where they need to be. I like this ambitious philosophy that is focused on action and customer satisfaction. Likewise, at CargoAi, we are committed to ensuring that our users find the air transport solutions that suit their needs and can very easily book the required capacities at the best price. The integration of the cargo capacities of IAG's five airlines is undoubtedly a fantastic opportunity for our users!" says Matthieu Petot, CEO of CargoAi.
IAG Cargo's listing on www.CargoAi.co also means forwarders will be able to easily book cargo capacity to hundreds of destinations across the world in the IAG Cargo network accessing the freight capacity on IAG Cargo's sister airlines in the IAG group: British Airways, Iberia, Aer Lingus, Vueling, and LEVEL.
"We're delighted to be partnering with CargoAi, offering our customers yet another solution to book their freight online with IAG Cargo. In today's digital world, there's no such thing as business hours with customers increasingly wanting the option of booking online, any time, from anywhere, to any destination on our network. We're always looking for fresh and innovative products to support customers such as CargoAi, a powerful yet simple e-booking tool." explains John Cheetham, chief commercial officer of IAG Cargo.