IAG Cargo's revenue decreases in 2016
Feb 27, 2017: IAG Cargo has announced its 2016 full year results, reporting commercial revenue of €1022m over the period from January 1 to December 31, 2016, a decrease of 6.6 percent on 2015.
Adjusting the prior year's figures to reflect a directly comparable operation, commercial revenue decreased 8.0 percent versus last year.
The competitive trading environment of 2015 has continued into 2016 and on a like for like basis, overall yield for the year was down 9.3 percent on 2015. Volumes were up 3.0 percent, while capacity grew by 10.5 percent, partially reflecting the integration of the Aer Lingus network.
Drew Crawley, CEO at IAG Cargo, commented, "These are resilient results in the face of challenging market conditions. Growing supply from freighter and new generation passenger fleets have continued to outstrip flat demand for general freight. Our focus on aggressive cost management combined with premium product growth has enabled us to offset some yield pressure and grow our revenue share of the market this year."
"While there was a robust start to 2016, the second and third quarter suffered from diminishing demand, leading to significant yield pressures. The final peak months of the year brought some improvement, driven by stronger than expected consumer sales in December and a high demand for last minute e-commerce products. Our new 'Critical' product performed well during the peak, processing over 600 emergency shipments. More broadly our premium product mix now sits at 20 percent, with our industry leading Constant Climate product continuing to see significant volume growth year on year, shipping over 40,000 consignments in 2016," continued Crawley.
"The integration of Aer Lingus into IAG has added further breadth to our network as well as opening new markets to Irish industries such as the growing pharmaceutical sector. We have also continued to invest to provide our customers with a strong network offering, and throughout 2016, IAG Cargo has launched several important destinations: Lima, San Juan, San Jose (California), San Jose (Costa Rica) and Tehran; and announced the launch of Santiago, New Orleans, Fort Lauderdale and Oakland for 2017, providing our customers with new options for shipping goods into key markets."
"We will continue to invest in our infrastructure and our technology through 2017 to make our operation as efficient as possible. In addition to the continued development of our new Premia building we will be implementing a new warehouse management system that will transform the way freight is processed through our premium operation."
"Our strategy is being developed to embrace the digital disruption in our industry. We believe digitisation will play a significant role in shaping our industry in the coming years and we recognise the benefits this can bring in relation to costs and improving customer experience. Throughout 2017 we will introduce a number of new innovations to help drive forward the digitisation of cargo and improve our customers shipping experience."
"Despite a difficult year for the industry, we have delivered a resilient performance. We will continue to bring further benefits to our customers by understanding their needs and investing in all areas of our business through infrastructure improvements, network expansion, new partnerships and technology advances. We remain confident in our strategy for 2017 and beyond."
Photo: Drew Crawley
You may also like:-
---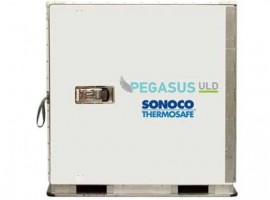 Logistics
FAA approval officially enables reciprocal EASA (European Aviation Safety Agency) approval, which is anticipated in the very near future.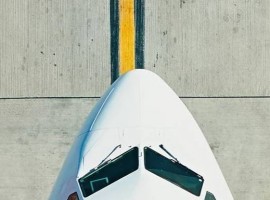 Logistics
The global rollout of CargoWise across a. hartrodt operations in Asia, South and North America, Oceania and Europe, will be a staged process with completion by March 2023.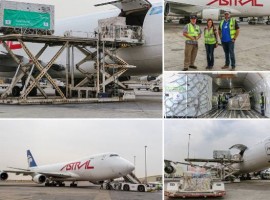 Air Cargo
Logistics
The hospital which included generators, tents, HEPA filters and medical equipment, can facilitate up to 200 people to receive potential lifesaving treatment.