How Turkish Cargo transported Dobrila the endangered griffon vulture
July 18, 2019: Turkish Cargo drafted yet another homecoming story by safely carrying out a life-saving operation of transporting Dobrila, an endangered griffon vulture to Belgrade. The endangered griffon vulture, named Dobrila, started flying in Serbia and became exhausted in Sanliurfa after flying 1,600 kilometres on its seasonal migration route. The exhausted 1.5-year old rare […]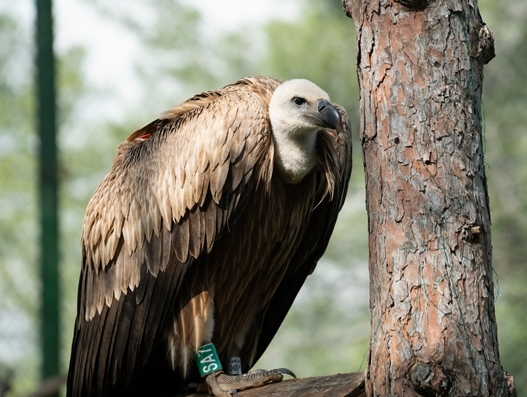 July 18, 2019: Turkish Cargo drafted yet another homecoming story by safely carrying out a life-saving operation of transporting Dobrila, an endangered griffon vulture to Belgrade.
The endangered griffon vulture, named Dobrila, started flying in Serbia and became exhausted in Sanliurfa after flying 1,600 kilometres on its seasonal migration route. The exhausted 1.5-year old rare griffon vulture, the last in the ecological chain and living in the Uvac canyon of Serbia, landed in Sanliurfa. Farmers found it and it was taken to the Wildlife Rescue and Rehabilitation Center in Urfa.
Dobrila underwent some checks and reached its proper and healthy weight again at the centre in Sanliurfa, and then released into nature to continue flying on its migration route. When it was noticed that Dobrila, a member of the fowler family, couldn't continue flying, the officials of the ministry of agriculture and forestry established contact with the Serbian authorities using the tag and tracking number on its foot.
Following the discussions between the officials of the two countries, it was decided to send Dobrila to the Biological Research Institute (Siniša Stankovi?) in Belgrade.
Under the sponsorship of Turkish Cargo, Dobrila was carried to Serbia from Sanliurfa via Istanbul. The airline acted in line with its mission of respect towards animals' lives and nature in all its transportation operations.
??
Another story of homecoming!
The griffon vulture Dobrila's journey from ?anl?urfa to Serbia.

We safely transported the endangered Dobrila, who accidentally landed in ?anl?urfa during season migration, back to its natural habitat in Serbia.#TurkishCargo #MissionRescue pic.twitter.com/XdwLAlor26

— Turkish Airlines (@TurkishAirlines) July 17, 2019
The griffon vulture was handed over to the Serbian officials during a ceremony attended by Tanju Bilgic, the Ambassador of the Republic of Turkey in Serbia, and Goran Trivan, the minister of environmental protection of Serbia.
"Today is a very special day for Dobrila, because after months of rehabilitation, it will fly for the first time. We thank Turkish Cargo for their support," said responsible biologist Irena Hr?bsek from the Foundation for the Protection of Birds of Prey.
Previously, Turkish Cargo transported four lions from Ukraine, struggling with hunger and suffering, to their natural habitat in Johannesburg.