How Saudia Cargo transported 67 Formula-E cars from Europe to Saudi
Nov 25, 2019: Saudia Cargo transported 67 Formula-E cars in four shipments totalling 375 tonnes from Milano, Italy and Doncaster, United Kingdom, to King Khalid International Airport, Riyadh. The cars were transported for the World Championship Formula-E cars which took place on November 22-23 at the Historical Diriyah. Abdulrahman Al-Mubarak, chief commercial officer, Saudia Cargo […]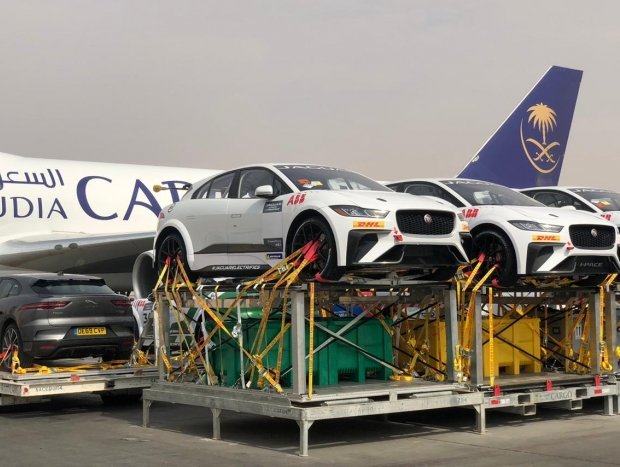 Nov 25, 2019: Saudia Cargo transported 67 Formula-E cars in four shipments totalling 375 tonnes from Milano, Italy and Doncaster, United Kingdom, to King Khalid International Airport, Riyadh. The cars were transported for the World Championship Formula-E cars which took place on November 22-23 at the Historical Diriyah.
Abdulrahman Al-Mubarak, chief commercial officer, Saudia Cargo said, "All Formula-E cars have successfully been transported. The Saudia Cargo team exercised extreme care in the ground-handling operations, and coordinated the entire process with the organisers of the Championship. Saudia Cargo is a major supporter of all global events taking place across the Kingdom and always mobilises its logistics capabilities to ensure the success of these events. We have transported all types of equipment and spare parts for major events around the country related to sports, entertainment, cultural and social."
In 2019 alone, hundreds of tonnes of WWE equipment, Cirque Du Soleil, artworks of international artist Leonardo Da Vinci, as well as the Discovery Exhibition space parts were transported during Jeddah and Riyadh seasons.
Saudia Cargo's network covers more than 900 global destinations in more than 175 countries, a proud SkyTeam Cargo Alliance member, having logistical capabilities and a freighter fleet.