Houston Airports signs agreement to boost trade with Brazil's Cabo Frio
April 16, 2019: On April 11, 2019, the Houston Airport System has signed an agreement with Brazilian gateway Cabo Frio Airport in order to create a pipeline of air cargo between two of the largest oil, gas and energy clusters in the Americas. This agreement with the first public airport under private management in Brazil […]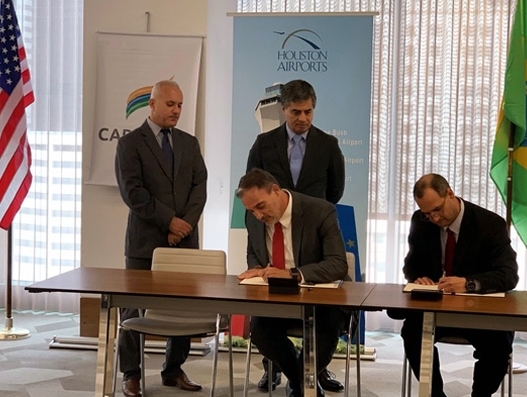 April 16, 2019: On April 11, 2019, the Houston Airport System has signed an agreement with Brazilian gateway Cabo Frio Airport in order to create a pipeline of air cargo between two of the largest oil, gas and energy clusters in the Americas.
This agreement with the first public airport under private management in Brazil will serve as the starting point to develop business opportunities that will increase air cargo flows between both airports and hopefully bring freighter service.
This partnership aims to position Cabo Frio as Houston's gateway into Brazil, once the city has a strategic location close to the Campos and Santos Basins, where much of Brazil's oil production is based, with efficient access to the main cities of the largest economic region in the country.
Furthermore, it aims to identify potential partners, clients, and products, as well as share knowledge and experiences that will lead to the development of new business opportunities.
In 2018, air cargo trade between Houston and Brazil totaled $496.3 million and more than 4,800 metric tonnes.
Cabo Frio Airport, operating since 2001, is an important gateway for international cargo into Brazil, mainly oil and gas freight. It is also the only airport in the country integrated to a multimodal operational complex providing maritime, road, and air services.