Horses for World Equestrian Games most likely to land at Greenville-Spartanburg Airport
<p class="yiv8261092774MsoNormal" style="text-align: justify;">Jan 12, 2017: Horses coming from around the world for the 2018 World Equestrian Games in Tryon, NC, will either land at Greenville-Spartanburg International Airport (GSP) or Charlotte Douglas International Airport, according to the recent news reports.</p> <p id="yui_3_16_0_ym19_1_1484223992111_18198" class="yiv1567574893MsoNormal" style="text-align: justify;">GSP is about 28 miles from Tryon, while Charlotte Douglas International […]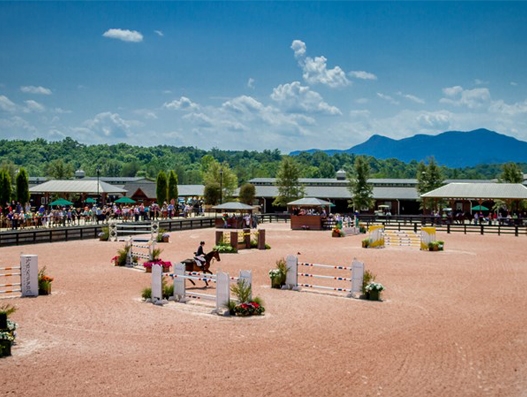 Jan 12, 2017: Horses coming from around the world for the 2018 World Equestrian Games in Tryon, NC, will either land at Greenville-Spartanburg International Airport (GSP) or Charlotte Douglas International Airport, according to the recent news reports.
GSP is about 28 miles from Tryon, while Charlotte Douglas International Airport is 84 miles away and Atlanta Hartsfield International Airport about 200 miles from Tryon. Therefore, the chances of the horses landing at GSP are high.
GSP has entered into a three-year marketing agreement with the Tryon Equestrian Centre last year. One benefit, according to the announcement, would be for the equestrian centre to promote GSP's bid to host the international flights transporting the horses, tells the report.
GSP may also be a base for the affluent horse owners arriving from outside the country be either commercial or charter flights.
The Tryon International Equestrian Centre was recently selected by the Federation Equestre Internationale - the worldwide governing body of equestrian sport - to host the two-week sporting event that will be held from September 10-23, 2018.
Photo: TRYON INTERNATIONAL EQUESTRIAN CENTER