Hong Kong Airport registers 12.9 percent cargo growth in May this year
<p style="text-align: justify;">Jun 19, 2017: <a title="Hong Kong International Airport" href="http://www.hongkongairport.com/eng/index.html" target="_blank">Hong Kong International Airport</a> (HKIA) continues to see strong growth of cargo throughput in May, with the volume of cargo handled seeing a sharp year-on-year increase of 12.9 percent to 409,000 tonnes.</p> <p style="text-align: justify;">Exports continued to be the main driver behind strong cargo […]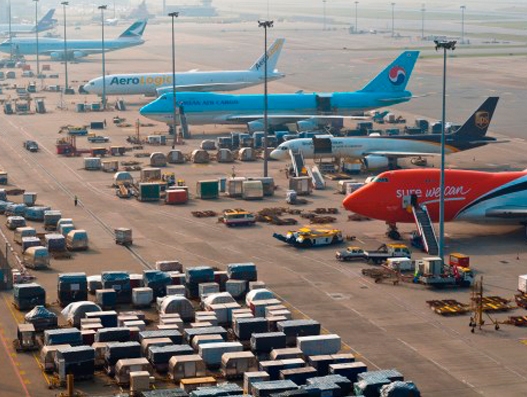 Jun 19, 2017: Hong Kong International Airport (HKIA) continues to see strong growth of cargo throughput in May, with the volume of cargo handled seeing a sharp year-on-year increase of 12.9 percent to 409,000 tonnes.
Exports continued to be the main driver behind strong cargo growth. In May, exports recorded robust year-on-year growth of 21 percent. Amongst the key trading regions, Europe and North America increased most significantly.
During the month, passenger volume and flight movements also increased by 2.5 percent to 6 million and 3 percent to 35,415 respectively when compared to the same month last year. Passenger growth in May was boosted by a 13 percent year-on-year increase in Hong Kong resident travel. Traffic to/from Japan and Europe recorded the most significant increases.
During the first five months of 2017, cargo volume at HKIA registered 11.3 percent year-on-year growth to 1.9 million tonnes. Passenger throughput and flight movements increased by 1.5 percent to 29.8 million and 0.6 percent to 171,960 respectively.
Wilson Fung, executive director, Corporate Development of AA, said, "The AA works closely with our business partners on initiatives towards a sustainable aviation industry while simultaneously operating a world-class efficient airport. Some examples include the use of fixed ground power and pre-conditioned air units for aircraft at parking stands for reducing carbon emission, as well as collaborating with Food Angel to collect surplus food from restaurants and other organisations at HKIA to reduce food waste. We will continue to introduce new and innovative environmental initiative, with a view to becoming one of the greenest airports in the world."
Also read: Hong Kong Airport records steady cargo traffic growth in March