Hong Kong Airport records steady growth in 2018-19
July 29, 2019: Hong Kong International Airport (HKIA) has recorded stable growth during the fiscal year 2018-19 ending March 31, 2019. According to the Airport Authority Hong Kong (AA), the hub registered increase of 2 percent year-on-year in passenger traffic. And the total cargo volume reached 5.06 million tonnes, securing HKIA's status as the world's […]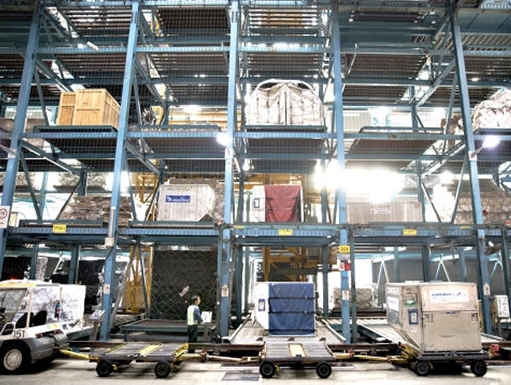 July 29, 2019: Hong Kong International Airport (HKIA) has recorded stable growth during the fiscal year 2018-19 ending March 31, 2019.
According to the Airport Authority Hong Kong (AA), the hub registered increase of 2 percent year-on-year in passenger traffic.
And the total cargo volume reached 5.06 million tonnes, securing HKIA's status as the world's busiest cargo airport for the ninth consecutive year.
The cargo division received a major boost this March as it became the world's first airport community to receive IATA's Centre of Excellence for Perishable Logistics certification for handling high-value, perishable products. This followed an AA-led, community-based certification effort that included cargo terminal operators and a Hong Kong-based airline.
Further, the AA awarded the right to develop and manage a premium logistics centre in the South Cargo Precinct during the year. Scheduled to open in 2023, the centre will incorporate cutting-edge robotics and automation as well as temperature-controlled facilities. It is expected to help HKIA capture opportunities arising from the burgeoning cross-boundary e-commerce market and related logistics business.
Jack So Chak-kwong, chairman of Airport Authority Hong Kong (AA) said: "Through the continuous development of our passenger and cargo services, the expansion of our cross-boundary multimodal transport network, and the growth of commercial and other facilities around the airport, HKIA is poised to transform from a city airport into an Airport City in the coming years."
During the year, HKIA carried out various expansion projects to meet growing air traffic demand. The Three-runway System (3RS) project continued to make progress and the AA is proceeding with the plan to commission the new Third-runway by 2022 and the entire 3RS by the end of 2024.
On the other hand, the AA is carrying out a series of major enhancements of existing airport facilities, including the construction of Terminal 1 Annex Building, which provides 48 additional check-in counters, two baggage reclaim carousels, more restaurants and shops.
During the year, the AA acquired AsiaWorld-Expo Management Limited, the company that operates AsiaWorld-Expo (AWE), a 70,000-square-metre convention centre on the airport island. Meanwhile, in May 2018 the AA awarded the right to develop and manage an integrated commercial development that will provide a maximum gross floor area of 350,000 square metres in SKYCITY.
HKIA also welcomed five new carriers: Air Belgium, EgyptAir, IndiGo, SpiceJet and Thai Smile Airways.