Hong Kong Airport cargo traffic declines in May
June 17, 2019: Hong Kong International Airport (HKIA) has handled 405,000 tonnes of cargo volume in May, according to the traffic statistics released by the Airport Authority Hong Kong (AA). This represents a decrease of 7.3 percent year-on-year. The airport reported that the cargo imports decreased by 9 percent, compared to the same month last […]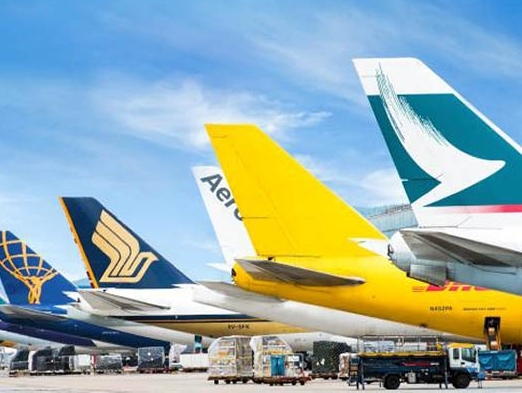 June 17, 2019: Hong Kong International Airport (HKIA) has handled 405,000 tonnes of cargo volume in May, according to the traffic statistics released by the Airport Authority Hong Kong (AA). This represents a decrease of 7.3 percent year-on-year.
The airport reported that the cargo imports decreased by 9 percent, compared to the same month last year, while exports and transshipments both declined 7 percent. The airport cites uncertain global economic situation as the reason for the decline.
During the month, cargo throughput associated with Southeast Asia, Japan and Mainland China decreased most significantly among the key trading regions.
According to the airport, strong 10 percent growth in transfer/transit traffic in May led to strong passenger growth in the month. Passenger traffic increased 3.2 percent to 6.2 million compared to the same month last year, while flight movements rose 0.9 percent to 36,305.
Passenger traffic to/from Taiwan recorded the most significant increase.