High value cargo demands enhanced security
Definitions of what constitutes 'valuable' air cargo differ. The use of air freight comes at a cost for shippers, putting a premium on all items shipped by air. Items consigned in an aircraft hold typically carry a price tag per kilogramme four to five times that of road transport and 12–16 times that of sea […]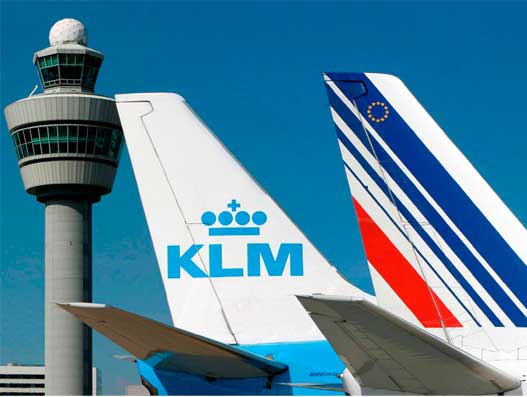 Definitions of what constitutes 'valuable' air cargo differ. The use of air freight comes at a cost for shippers, putting a premium on all items shipped by air. Items consigned in an aircraft hold typically carry a price tag per kilogramme four to five times that of road transport and 12–16 times that of sea transport. Air freight rates generally range from $1.50–$4.50 per kilogramme, while the value of air cargo typically exceeds $4.00 per kilogramme. Items shipped by air thus have high values per unit. The greater speed of air transport over land and sea freight alternatives also attracts items that require speed in delivery to meet, for instance, just-in-time production or the emergency shipments of spare parts.
This means, while all air freight is valuable, some is more valuable than others. Time-sensitive material, such as documents, pharmaceuticals, fashion garments, production samples, electronics consumer goods, and perishable agricultural and seafood products may have low intrinsic values to third parties but require expedited shipping. Then there is VAL (high value) cargo.
The movement and handling of high value cargo demands uncompromising standards of security and confidentiality throughout the air freight supply chain by all parties. Precious or high value cargo such as currency and banknotes, artwork, election ballots, diplomatic bags, arms, security equipment, diamonds and gems, silver and gold items have high intrinsic values which make them very attractive to thieves and third parties. The transport of such items often makes headlines, after the event, when they are safely delivered to the consignee.
Play it safe
Players in the air freight supply chain such as logistics providers, freight forwarders and airlines have created special packages of extra security products to cater for this trade. One example is Air France/KLM which claims: "With some cargo, you really want to play it safe."
The merged airline differentiates between the security demands of 'general' cargo, which requires storage in secure areas with video surveillance, and 'valuable' goods which require a higher and more sensitive level of extra security.
The airline says: "Our fully qualified security personnel uphold tight security measures and ensure top-priority handling of [the] shipment. Valuables are monitored throughout shipment and transit and stored in secured areas." Enhanced security for these items include: vault storage; dedicated and specifically trained security personnel; guarded ramp transport and loading/unloading of aircraft; fully secured vehicles; integrity in handling and communication; pre-alerting; proactive monitoring; and, priority boarding.
The transportation of high-value cargo requires an understanding of the associated risks and the measures that can be taken to reduce those risks, says Swiss WorldCargo.
The airline says: "That is why we offer a valuables product which goes far beyond IATA's security standards. When we transport valuable goods by air, we adopt and embody the traditional values and virtues of Switzerland such as discretion, reliability and technical expertise."
To ensure uncompromising loyalty, discretion and confidentiality, the carrier continuously assesses its stations in terms of their security levels. Staff members are trained extensively in the handling of valuable consignments. A 99.5% flown-as-booked target value makes the airline's performance transportation standards measureable and commits Swiss WorldCargo to high standards.
In late 2013, Swiss WorldCargo revealed it was replacing some of its unit load devices for the transportation of valuable shipments with state-of-the-art, lightweight containers.The entire XKN fleet, used on long-haul routes, will be replaced with containers of the AVA type provided by Jettainer, the leading international service partner for outsourced ULD management.
Manufactured by Dokasch, one of the leading producers of air cargo equipment, the AVA units are made of carbon fibre and partly recycled composite material and are about 40 kilos lighter than the XKN. This significant weight reduction will, by extension, result in an improved payload, increased fuel efficiency, as well as the reduction of CO2 emissions.