Hermes Logistics Technologies recruits new staff for its India and UK offices
Feb 26, 2019: Hermes Logistics Technologies (HLT) has recruited new staff for its India and the UK offices as it sees increase in demand for its flagship cargo management system (CMS), Hermes 5 (H5), globally.
Atul Kumbhare joins the team bringing 20 years%u2019 industry experience to Hermes%u2019 India office in Pune, where he will lead the development team and work with manager and head of Quality Control, Sachin Gokhale whose career in project management and process implementations also spans nearly two decades.
The UK office has welcomed Nishant Singh and Steve Palmer who will contribute a combined experience of 43 years in global digital system architecture to work on the development of Hermes NG, with the support of new staff set to join later this year.
The team, which specializes in Development, Cargo and Quality Assurance, will work on creating new technologies, applications and business analysis with the Customer Service team providing support.
%u201CWe are growing our teams in India and the UK to allow us to continue the development of new applications as part of our Hermes NG suite, which will complement H5%u2019s software as a service (SaaS) Cloud offering,%u201D said Yuval Baruch, chief executive officer, HLT.
H5 is adopted by cargo ground handlers, airlines and airports across the globe.
Hermes NG, a modular, pay-as-you-go cargo management system which gives functionality across devices began development in 2018 and goes to trial later next month.
The latest implementation of H5 took place at Luxembourg Airport for LuxairCARGO when the first phase of the CMS was completed at the end of 2018, and the second phase is set for deployment in Q2 this year.
H5 has a fast-growing presence in Asia following the success of its first implementation at Hanoi Airport, Vietnam in April 2018, and it will soon go-live at Dubai World Central with RSA National and Hyderabad Airport, India, where HLT signed a five-year contract with GMR Group to provide rolling upgrades to the system.
H5 has also been adopted by UASL (Ultramar Group) at Santiago Airport in Chile, and by LUG at their newly acquired Hamburg terminal.
You may also like:-
---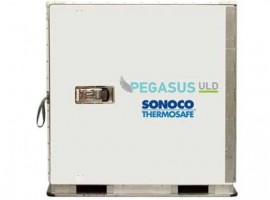 Logistics
FAA approval officially enables reciprocal EASA (European Aviation Safety Agency) approval, which is anticipated in the very near future.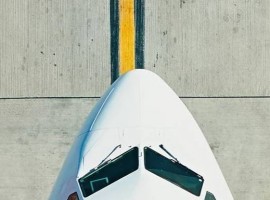 Logistics
The global rollout of CargoWise across a. hartrodt operations in Asia, South and North America, Oceania and Europe, will be a staged process with completion by March 2023.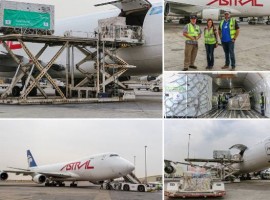 Air Cargo
Logistics
The hospital which included generators, tents, HEPA filters and medical equipment, can facilitate up to 200 people to receive potential lifesaving treatment.