Henrik Ambak of Emirates SkyCargo and Kerstin Strauss of K+ N to head Cargo iQ board
May 22, 2019: Henrik Ambak, senior vice president of Cargo Operations Worldwide at Emirates SkyCargo, has been appointed chair of Cargo iQ's Board, as announced by the air cargo interest group. Kerstin Strauss, vice president and head of Global Air Logistics Operations at Kuehne + Nagel, will now occupy Ambak's former position of vice-chair of […]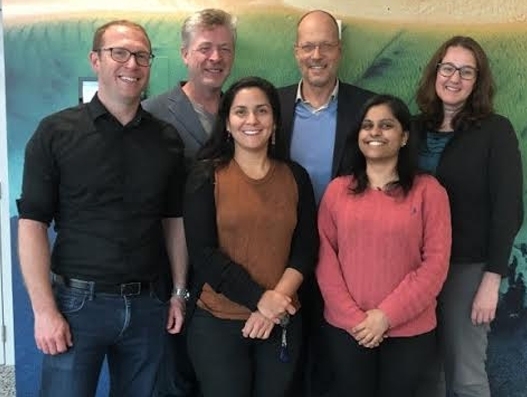 May 22, 2019: Henrik Ambak, senior vice president of Cargo Operations Worldwide at Emirates SkyCargo, has been appointed chair of Cargo iQ's Board, as announced by the air cargo interest group.
Kerstin Strauss, vice president and head of Global Air Logistics Operations at Kuehne + Nagel, will now occupy Ambak's former position of vice-chair of the Board.
Ambak started his career in freight forwarding before moving to management roles in airport and cargo handling. He has occupied his current role at Emirates SkyCargo since 2014, responsible for service delivery management, including the management of the two SkyCargo terminals in Dubai.
Ambak also oversees standards, procedures, and compliance efforts to ensure the safety and security of Emirates SkyCargo's service, as well as systems.
"The strength of Cargo iQ is the use of its Master Operating Plan (MOP) as the practical tool in the daily planning and execution of service delivery across the globe facilitating forwarders, airlines, and handlers," said Ambak.
"Cargo iQ has, in reality, only just started as the rapid development of specialised cargo services and the fast spread of disruptive technologies screams for operational facilitation frameworks to serve our clients better and quicker."
Strauss has built her career at Kuehne + Nagel, rising through the ranks since she started as an apprentice in 1994. She has worked across both sea and air freight, and headed up strategic customer development in pharma and healthcare prior to taking up her current role in air logistics in 2017.
Alongside the senior appointments, the following people, representing airlines, were confirmed as new Board members; Ajay Barolia, senior manager, Cargo Network Operations - Performance & Handling at Qatar Airways; Michael Oslansky, director, Cargo Operations Americas, United Airlines.
Frosti Lau, general manager Cargo Service Delivery, Cathay Pacific was reconfirmed as a Cargo iQ board member.
Freight forwarders Agility Logistics, DB Schenker, and DHL Global Forwarding will see continued representation on the Board.
Matthias Hurst, director, Global Airfreight Initiatives, Agility Logistics replaces Michael Blaufuss.
Lothar Moehle, director, Security Standardisation, DB Schenker was re-elected and Thomas Huber, Vice President, Head of Airfreight Strategic Development, DHL Global Forwarding becomes a Board member.
Huber replaces Henk Venema, vice president, head of Airfreight in the Netherlands for DHL Global Forwarding, who successfully led the Board as Chair since March 2018.
The following executives from airlines continue to serve as members of the Board; Rutger Jan Pegels, Director of Performance Management, KLM Cargo, and Jens Appel, Senior Director Project Logistics Concept Europe, Lufthansa Cargo.
Continuing in their roles to give freight forwarders a presence on the Board are Markus Muecke, global head Air Freight Procurement and Product Management, Panalpina, and Uwe Glaser, managing director at Cargomind.
Hendrik Leyssens, vice president Global Operations - Cargo, Swissport, also continues as the sole ground handling agent member on the Board.
The new appointments were confirmed during Cargo iQ's Annual General Meeting at the World Cargo Symposium in Singapore, and a consecutive mail vote held amongst its members last month.