Hellmann to handle contract logistics for JAKKS Pacific across Europe
Hellmann Worldwide Logistics, the international logistics provider, will handle contract logistics for the US toy manufacturer JAKKS Pacific. As part of the cooperation, Hellmann will handle around 360,000 cartons per year in its warehouse in Rotterdam in the incoming goods department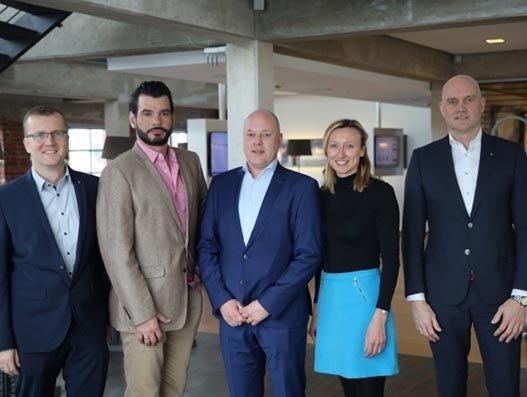 Mar 16, 2020: Hellmann Worldwide Logistics, the international logistics provider, will handle contract logistics for the US toy manufacturer JAKKS Pacific. As part of the cooperation, Hellmann will handle around 360,000 cartons per year in its warehouse in Rotterdam in the incoming goods department.
As a full-service provider, the logistics company will be responsible for the central warehouse management in addition to other value-added services including display building, product relabeling and repackaging of the toys.
The goods are shipped by truck to end-customers throughout Europe - primarily supermarkets, wholesale chains and online retailers. In order to be able to provide optimum support for new customer from the Netherlands, Hellmann is expanding its location in Rotterdam with a new state-of-the-art warehouse with approximately 8,000 sqm and 7,000 pallet spaces.
"The smooth handling of logistics processes is a central prerequisite for our continued growth in Europe. We are pleased to have appointed Hellmann, an internationally renowned logistics service provider, to take over the goods in the port of Rotterdam and then manage the entire supply chain - right up to the end-customer - for us," says François Larivière, Director of Global Supply Chain, JAKKS Pacific.
"For JAKKS Pacific, we not only cover the classic distribution of their products throughout Europe, but as a full service provider, we also take on individual services beyond the usual standard. In this way, we support JAKKS Pacific in their further development of the European market," says Marc Wijnen, Chief Operating Officer Contract Logistics Europe at Hellmann Worldwide Logistics.