Heathrow lands best November on record
<p style="text-align: justify;">Dec 19, 2016: Heathrow has witnessed 4.4 percent growth in cargo volumes in the month of November. Cargo growth was particularly strong to fast-growing markets in the Middle East, East Asia and Latin America (China up 10.6 percent, Turkey up 10.4 percent, Mexico up 7.3 percent and Brazil up 5.6 percent), underlining strengthening […]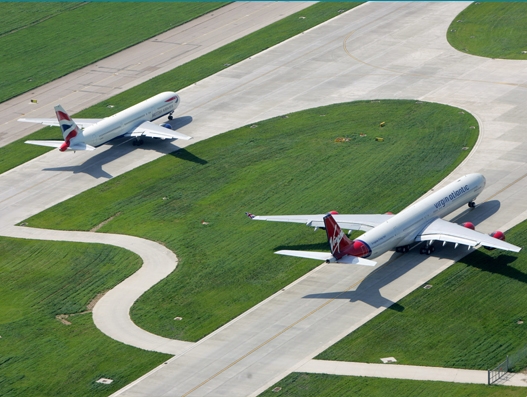 Dec 19, 2016: Heathrow has witnessed 4.4 percent growth in cargo volumes in the month of November. Cargo growth was particularly strong to fast-growing markets in the Middle East, East Asia and Latin America (China up 10.6 percent, Turkey up 10.4 percent, Mexico up 7.3 percent and Brazil up 5.6 percent), underlining strengthening trade opportunities for Britain's exporters.
The airport welcomed 5.72 million passengers in November that represents an increase of +2.5 percent. Emerging market passenger growth was also strong, with Mexico, China and the Middle East all up 8 percent – evidence that demand to fly from the UK's front door remains strong.
Larger, quieter and more efficient aircraft continued to be a driver for growth in passenger volumes which are up 0.7 percent year-to-date in 2016 as airlines deploy more and more new generation Airbus A380s, A350s and Boeing 787s at Heathrow. Aircraft at Heathrow in 2016 to-date are 1.3 percent larger than in 2015.
Heathrow announced further investments in Britain's supply chain in November, awarding 4-year contracts seven expert companies who will design plans for the airport's sustainable expansion. The new design team will help Heathrow deliver a modern, efficient and affordable airport and includes Amec Foster Wheeler, Arup, Atkins, Grimshaw, Mott MacDonald, Jacobs and Quod.
John Holland-Kaye, CEO, Heathrow, said, "With record passenger volumes and strong cargo growth in November, Heathrow is delivering for Britain's economy.
"Since the Government's backing of a third runway, we've put a team in place that will help us to deliver the benefits of expansion as quickly as possible – an affordable plan that creates more jobs, boosts exporters and builds an economy that is stronger and fairer for everyone – and we are looking forward to the publication of the Government's National Policy Statement early next year."
Heathrow is Britain's largest port, accounting for almost 30 percent of all UK exports by value outside the EU last year.
Photo: Heathrow Airport