Heartfelt thank you to our unsung heroes in air cargo
Eight years ago when IATA published this lovely poem as an ode to air cargo, little did one know that this industry would deliver help and hope too! In these unprecedented times, where cargo now "travels" on passenger seats, this industry is leaving no stone unturned to ensure safe and timely delivery of essential goods and medical supplies to those who need it the most.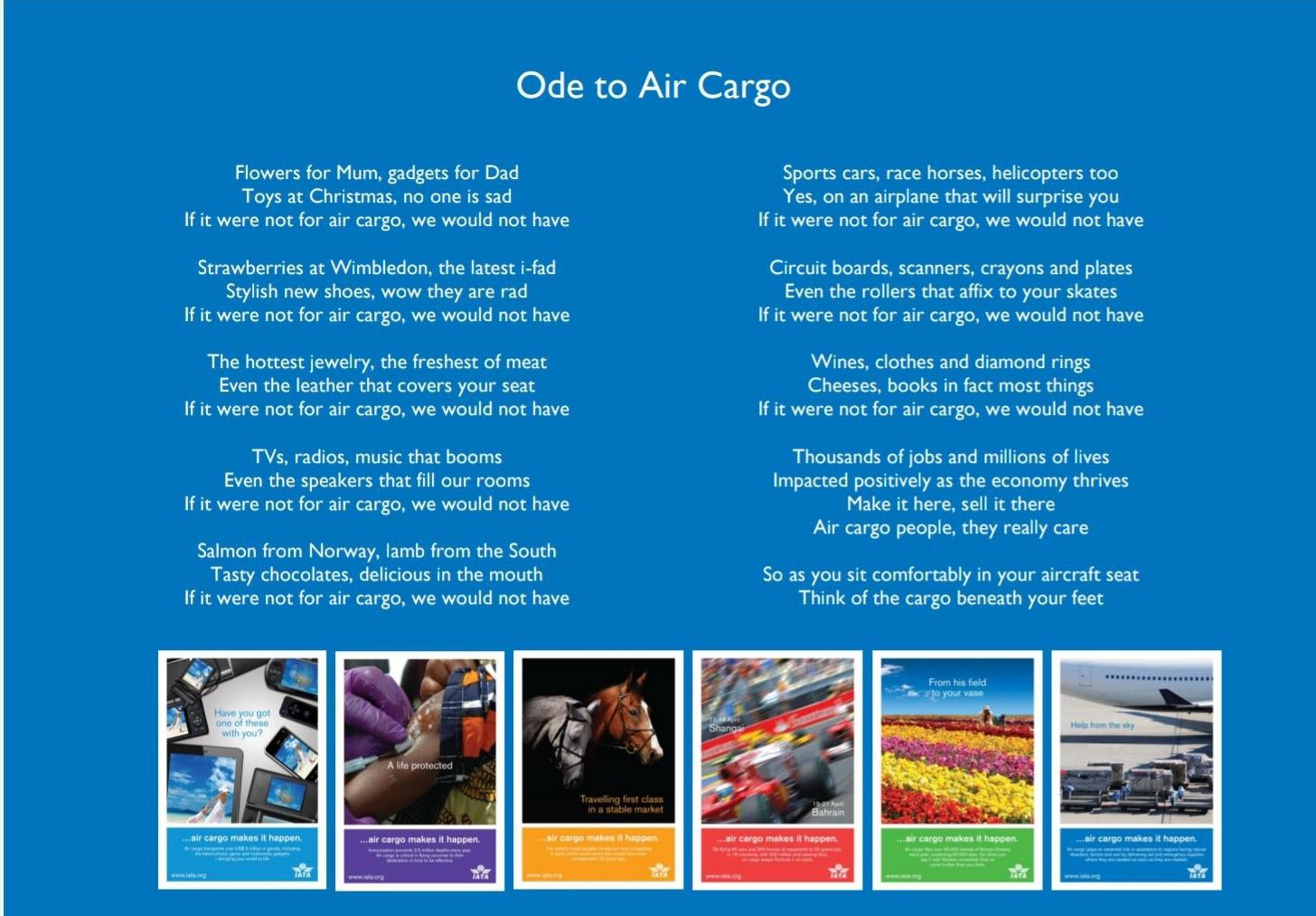 STAT Times applauds these hidden heroes for their herculean efforts.  Three cheers to the entire air cargo fraternity who are committed to getting the job done, today and always.
Ode to Air Cargo
Flowers for Mum, gadgets for Dad
Toys at Christmas, no one is sad
If it were not for air cargo, we would not have
Strawberries at Wimbledon, the latest i-fad
Stylish new shoes, wow, they are rad
If it were not for air cargo, we would not have
The hottest jewelry, the freshest of meat
Even the leather that covers your seat
If it were not for air cargo, we would not have
TVs, radios, music that booms
Even the speakers that fill our rooms
If it were not for air cargo, we would not have
Salmon from Norway, lamb from the South
Tasty chocolates, delicious in the mouth
If it were not for air cargo, we would not have
Sports cars, race horses, helicopters too
Yes, on an airplane that will surprise you
If it were not for air cargo, we would not have
Circuit boards, scanners, crayons and plates
Even the rollers that affix to your skates
If it were not for air cargo, we would not have
Wines, clothes and diamond rings
Cheeses, books in fact most things
If it were not for air cargo, we would not have
Thousands of jobs and millions of lives
Impacted positively as the economy thrives
Make it here, sell it there
Air cargo people, they really care
So as you sit comfortably in your aircraft seat
Think of the cargo beneath your seat