"He is an epitome of hard work and commitment," Skyways' Yashpal Sharma
An entrepreneur's journey is always a roller-coaster ride. It takes years of grit and determination to make the business stand on four pillars. From assisting his father at a grocery store at a young age, to embarking on his own entrepreneurial venture as a cargo agent to recently launching a web-based business venture sKart, SL Sharma, chairman of Skyways Group, has been part of a painstaking journey to change the logistics landscape. 

Today, on the occasion of Father's Day, his son Yashpal Sharma, the company's managing director, speaks to The STAT Trade Times, on the special relationship he shares with his father, who helped shape and inspire his career.

1.How did your father bring the company together and make it what it is today? What drove him?
My father started Skyways in 1983 with just Rs 3 lakh from his provident fund and some small savings. From a very young age, he started to work and also helped my grandfather who used to run a small grocery store. He was very impressed with his father running the shop and inspired to be an entrepreneur himself.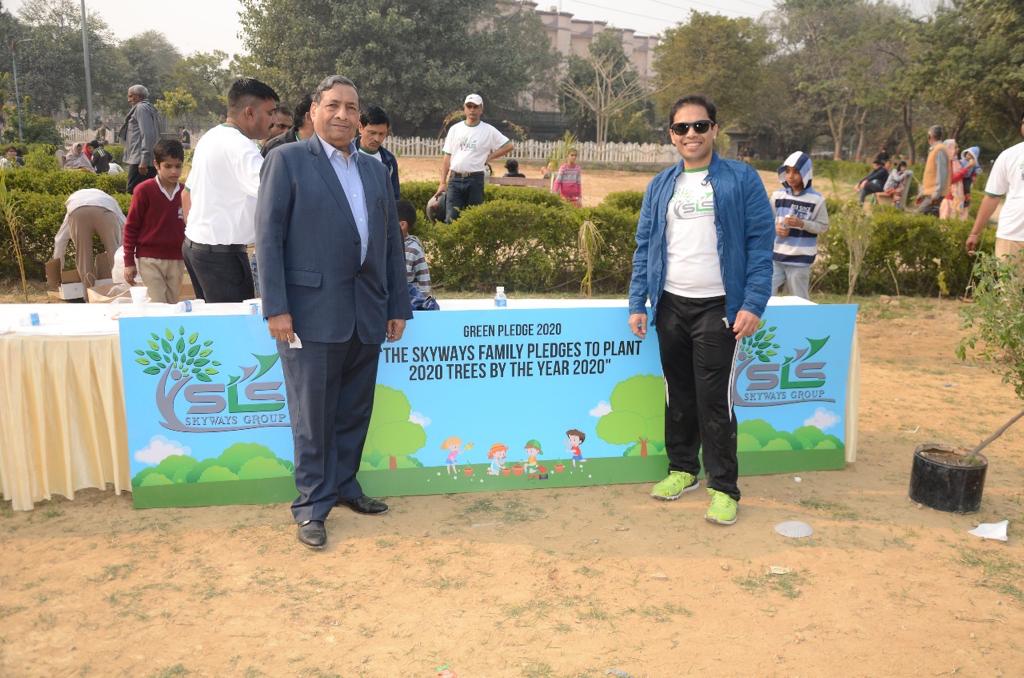 Yashpal Sharma together with his father, SL Sharma, at the Green Pledge 2020 event
2.What are some of the qualities, picked from your dad, that really help you in making better decisions or handling tough situations?
My father is an epitome of hard work and commitment. He always told me that whatever the situation might be these two aspects (hard work and adherence to one's commitments) will ensure that you can overcome any challenge and will keep you in a growth path. One more aspect that I learnt from him that has helped me is to always keep a bigger interest over a smaller one when taking a decision. This helps one to be impartial and it brings confidence in your team on every decision that a leader takes. 

3.Tell us about an occasion when you and your father worked together and delivered on a project. An occasion that has stayed with you.

In 2000, I saw the largest disparity in demand and supply in the Delhi airfreight market (we only had an office in Delhi back then). The demand was around 30 percent above available capacity, and at that time, he and I worked together and split the capacity creation role and it worked extremely well. We were able to gain a lot of customers' confidence due this and it carved a way for our success in the years ahead.

4.Since your father and you are successfully leading Skyways Group, what do you have to say to the younger generation?

One thing I keep telling everyone is that the gen-now must brand our industry well to gen-next. Our industry is massive and offers a wide range of opportunities. The father must guide his son/daughter in the first few years and then let him/her take over a few roles to bring new flavour to the business even if he/she makes mistakes. For the son/daughter, my advice will be to always count on your father's experience whenever you find a tough situation. You will be surprised even with the changing world, the experiences of your father will come handy and solve the problems of today with ease.