Havaş goes live with IATA's DG AutoCheck at Istanbul Airport
Oct 15, 2019: Havaş has become the first user of DG AutoCheck developed by International Air Transport Association (IATA) to improve efficiency and safety in dangerous goods acceptance in the ground handling sector in Turkey. Providing ground handling services to over 200 airline companies at 31 airports in Turkey, Latvia and Saudi Arabia, Havaş has […]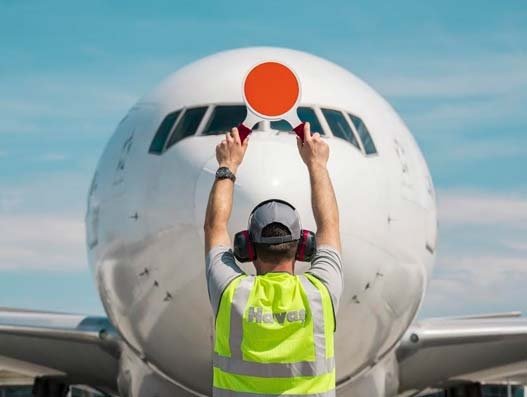 Oct 15, 2019: Havaş has become the first user of DG AutoCheck developed by International Air Transport Association (IATA) to improve efficiency and safety in dangerous goods acceptance in the ground handling sector in Turkey.
Providing ground handling services to over 200 airline companies at 31 airports in Turkey, Latvia and Saudi Arabia, Havaş has begun using DG AutoCheck tool in warehouse services. This tool is a digital solution developed by International Air Transport Association (IATA) for acceptance of dangerous goods in accordance with the international standards. DG AutoCheck, which is used by Havaş for the first time in its warehouse at Istanbul Airport, makes the checks easier for all relevant rules in the IATA Dangerous Goods Regulations and in the verification of markings and labels the packaging process.
Havaş Ground Handling's general manager Kürşad Koçak stated, "We are very glad with our collaboration with IATA and to be the first user of DG AutoCheck for the ground handling sector in our country. The air cargo sector continues to grow rapidly. The volume of the sector is expected to double in the next 20 years. In parallel with this, we are developing our services with new technologies in the age of digital transformation together with our warehouse facilities at Istanbul Airport, which we have doubled in an area of 40 thousand square meters with additional investments. I believe that IATA's DG AutoCheck, which we have started to use in the acceptance of dangerous goods cargo, will increase safety and operational efficiency and bring a new dimension to the air cargo sector in our country. We will continue to invest in innovation to further increase the efficiency of the service we provide to our business partners."
"Putting safety first has always been this industry's priority," said Nick Careen, IATA's senior vice president, Airport Passenger Cargo and Security. "By implementing DG AutoCheck in their DGD process, Havaş has demonstrated their commitment to efficiency, compliance and security as well. We encourage others in the cargo supply chain to follow their leadership."
DG AutoCheck, with its extensive database and continuous update support, converts the records held by manual processes into electronic data with its optical character recognition technology and enables automatic document checks according to legal regulations. It minimizes the risk of regulatory fines for non-compliance, allowing the process to be carried out safely and efficiently in shorter times.