Halifax Stanfield adds Yangtze River Freighters for new cargo service to China
<p id="yui_3_16_0_ym19_1_1483509923305_12563" class="yiv1102473673MsoNormal" style="text-align: justify;">Jan 04, 2017: Yangtze River Express Airlines' Boeing 747-400 freighter aircraft will serve Halifax beginning from January 7.</p> <p id="yui_3_16_0_ym19_1_1483509923305_12576" class="yiv1102473673MsoNormal" style="text-align: justify;">Halifax Stanfield was set to close the books on a highly successful lobster export season. However, this new cargo carrier brings in more opportunities for the airport to lift […]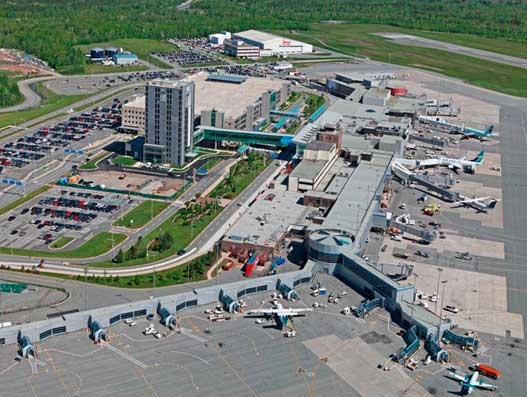 Jan 04, 2017: Yangtze River Express Airlines' Boeing 747-400 freighter aircraft will serve Halifax beginning from January 7.
Halifax Stanfield was set to close the books on a highly successful lobster export season. However, this new cargo carrier brings in more opportunities for the airport to lift lobsters.
The aircraft will depart Halifax Stanfield at 18:50 LT (6:50 pm) that day, the first of five additional cargo flights operating on a charter basis between Canada and China in the month of January.
"We are excited to welcome Yangtze River Express to Halifax Stanfield, in time for them to export fresh Nova Scotia lobster for the upcoming busy Chinese festive season," says Bert van der Stege, HIAA vice president, Business Development & chief commercial officer.
"Our investment in a new 17,000 square metre cargo pad is providing us with additional capacity, making Halifax Stanfield an even more attractive airport for cargo exports."
Over $15 million dollars worth of Nova Scotia seafood has already been shipped overseas this holiday season, a number that will increase to around $25 million dollars by the end of January 2017 when Chinese New Year is being celebrated.
"Nova Scotia lobsters are in high demand in China," says Jevey Zhang, president of Yangtze River Express Airlines. "We're happy to provide additional capacity between Halifax and China, ensuring fresh lobsters arrive here in the shortest possible time."
During December, lobster was sent to all parts of the world through the connections provided by Halifax Stanfield. Several carriers are transporting seafood this season including: Air Canada, CargoJet, Korean Air Cargo, Qatar Airways Cargo, CAL Cargo Airlines and FedEx.