Halifax airport to ship Nova Scotia lobster during Chinese New Year
December 28, 2017: The Halifax International Airport Authority is expecting to set a record during January 2018 as it%u2019s estimating to ship over $30 million worth of Nova Scotia lobsters to meet the strong demand during the Chinese New Year. "It has traditionally been the busiest time of the year for our cargo business. By […]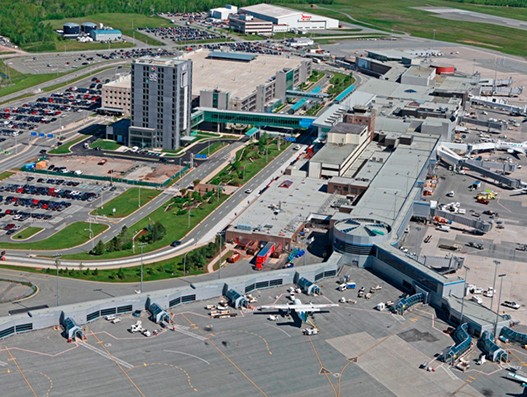 December 28, 2017: The Halifax International Airport Authority is expecting to set a record during January 2018 as it's estimating to ship over $30 million worth of Nova Scotia lobsters to meet the strong demand during the Chinese New Year.
"It has traditionally been the busiest time of the year for our cargo business. By the end of December, we estimate $30 million in lobster will have been shipped from Halifax Stanfield. We anticipate the same high level of activity during the first month of 2018, as demand for Nova Scotia lobster is strong during the Chinese New Year holiday celebrations", said Bert van der Stege, chief commercial officer of Halifax International Airport Authority (HIAA).
Throughout the holiday season, seafood products will be sent to all parts of the world from Halifax Stanfield. Carriers transporting seafood include Air Canada, ASL Airlines, Atlas Air, Cargojet, DHL, FedEx, Korean Air Cargo and Qatar Airways Cargo. Dedicated freighters will fly directly into Asian and European markets using the Boeing 747, 777 and 767 aircraft types.
The value of cargo exports is up 10 percent as against last year, and 2017 is expected to become another record year for Halifax Stanfield's cargo business. The increase is driven by high-value, high-demand seafood products like Nova Scotia's world-famous lobster.
"We see our role as facilitating Nova Scotia exports to global markets, hence the need to continue to invest in facilities and grow the value of exports. As an example: every single Boeing 777 freighter contributes $1.5 million to our local economy", said Stege.
Last month, HIAA submitted a funding application with the federal National Trade Corridors Fund in an effort to gain access to financial support that would allow the airport to continue its growth and support of the cargo logistical chain.
The development of the proposed Halifax Stanfield Air Cargo Logistics Park would connect commercial and logistics businesses in Atlantic Canada to air cargo opportunities spanning the globe. If realized, the project will create jobs, enhance transportation infrastructure, improve cargo handling, increase trade and expand international capacity to foster exports.
Located beside the existing cargo facility, the new Halifax Stanfield Air Cargo Logistics Park would include expanded facilities for ground handling and warehousing services as well as additional space for aircraft parking. This would be accomplished by working with a private developer to develop approximately 25 acres of new, fully-serviced airside lands.