Hainan Airlines launches non-stop service between Changsha-Los Angeles
Jan 23, 2016: Hainan Airlines, largest privately owned air transport company and the fourth largest airline in terms of fleet size in China officially launched a non-stop Changsha-Los Angeles route, the company's eighth North American route. Hainan Airlines flight HU7923 with over 200 passengers on board landed in Los Angeles, California at 10:30 am on January 21 local time.Hainan Airlines deputy chairman Mu Weigang said, "Hainan Airlines has been expanding actively in international markets by progressively adding flights connecting Beijing with Seattle, Chicago, Boston and San Jose as well as routes from Shanghai to Seattle and Boston. With the new Changsha-Los Angeles route, Hainan Airlines has become one of the major airlines providing services between China and the US. We believe that the new route will further enhance economic, cultural and technological exchanges between the two countries."Brand USA president and chief executive officer Christopher L. Thompson commented, "With 2016 set as the China-US Tourism Year, Brand USA will continue to strengthen the cooperation with Hainan Airlines and other partners in a move to help Chinese tourists benefit from the abundance of popular tourism destinations in the US."Visit California director Caroline Beteta commented, "California, the preferred tourist destination for Chinese tourists travelling to the US, accounts for as much as 45.3 percent of the country's total Chinese tourist numbers. The new service provides a direct convenient air route to California for those who live in central China."Over the past 20+ years, Hainan Airlines has transformed from a Chinese local airline into a large multinational group with businesses covering the aviation, industrial, financial, tourism and logistics sectors as well as a number of world-class brands. In July, 2015, the company made the list of the Fortune 500 companies for the first time. In addition, the airline has maintained an excellent safety record for 22 years since its inception and is ranked among the world's top 10 safest airlines.The new, twice-weekly service from Changsha to California will be flown by a Boeing 787 Dreamliner and operate on every Monday and Thursday. The duration of the flight is approximately 13.5 hours.
You may also like:-
---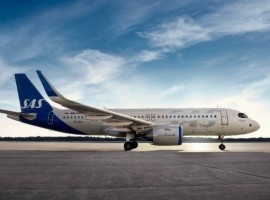 Air Cargo
Logistics
The IATA appointed independent assessment focuses on the quality assurance processes, operational and technical innovation, risk management, and the preservation of all relevant shipment data along the entire logistics chain.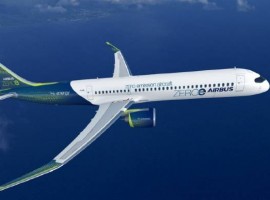 Aviation
In order to tackle these challenges, airports will require significant hydrogen transport and refueling infrastructure to meet the needs of day-to-day operations.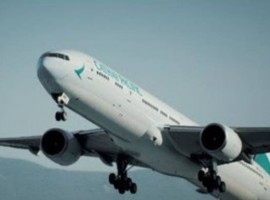 Air Cargo
Flight CX8800 will be operated by a reconfigured Boeing 777-300ER passenger aircraft instead of Cathay Pacific's go-to ultra-long-haul freighter, the Boeing 747-8.