GSSAs prep up for next wave of pandemic
GSSAs who are heavily dependent on international flights and a few domestic customers believe that unless this long haul capacity returns to 2019 levels, the need for all-cargo aircraft will continue to grow.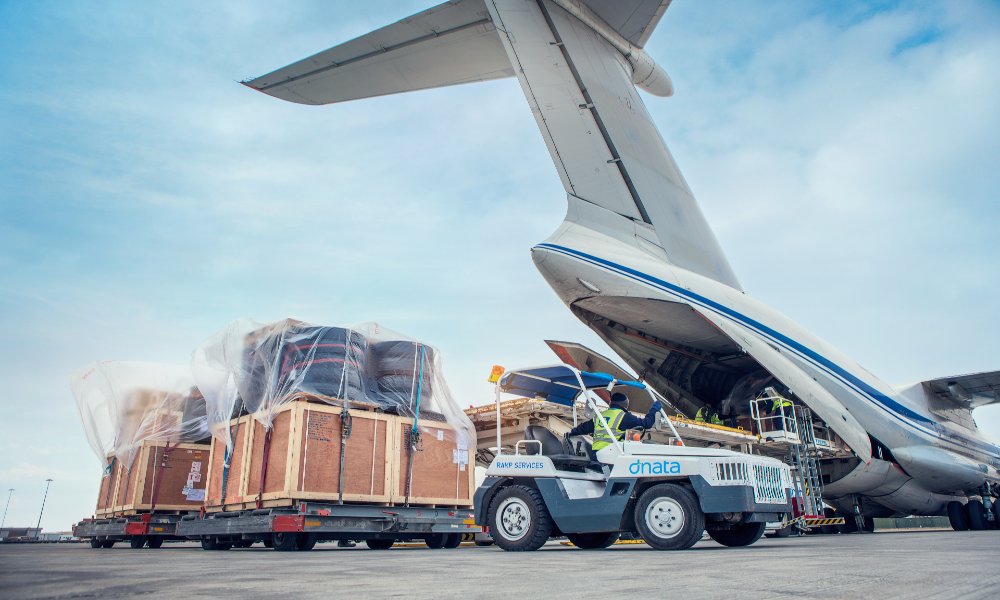 One year on, with various countries going through the second or third wave of Covid-19, the demand for air cargo has not been dampened yet. However, the remote working culture has imposed travelling restrictions, especially affecting long haul trips which are ideal routes for cargo and are served by wide-body aircraft. GSSAs who are heavily dependent on international flights and a few domestic customers believe that unless this long haul capacity returns to 2019 levels, the need for all-cargo aircraft will continue to grow.
The second or beginning of the third wave of the Covid-19 situation continues to evolve and remain unpredictable. Since the lockdown, even though cargo has recovered to some extent, the general sales and service agents (GSSAs) are heavily dependent on international flights and a few domestic customers. If the international routes stay hampered, this recovered volume also seems to be unsustainable.
In 2020, cargo-partner was able to secure capacities early and offer customers a reliable alternative with its weekly air charter services from Asia to Europe. This enabled it to increase its tonnage by 5 percent compared to the previous year, and the fourth quarter was particularly strong. In addition to several other factors, air cargo with its high rates has significantly contributed to cargo-partner's business crossing €1 billion in annual turnover for the first time in the company's history.
"When flights were discontinued overnight, cargo space was suddenly in short supply and prices skyrocketed. In February 2020, we decided to book weekly charter flights to compensate for this shortage. Due to the ongoing demand from our customers, we have continued our charter programme until today and have committed to extending it by another year. Thus, from June 2021, we will be offering weekly charter flights from Frankfurt to Zhengzhou and vice versa," says Stefan Krauter, CEO of cargo-partner.
From June, we will be offering weekly charter flights from Frankfurt to Zhengzhou and vice versa Stefan Krauter, cargo-partner
While international air travel for passengers remains difficult, Air Logistics Group (ALG) does not anticipate that airlines will operate increased schedules. Therefore, capacity will remain constrained for the short-to-medium term and freighter/pax freighter and charter operations will continue to be a vital element in the industry to ensure capacity is available on many routes where passenger services previously dominated.
Stephen Dawkins, CEO, ALG, states, "Last year has been challenging for everyone in our industry and for GSSAs it has highlighted the requirement to continually evolve. Air Logistics has continued to invest during these challenging times, by adding value where we can and easing the pressure on our airline principals by assisting their forwarding clients, especially with demanding service levels. In the current state, capacity is restrictive, airlines must recover their costs, and GSSAs need to provide solutions for their forwarding clients. We can mitigate our risk due to our strong network across the world which has been built over the last 26 years."
Agreeing to ALG, ATC Aviation Services is also not expecting that the belly capacities of the passenger flights are returning in full soon. As the new normal is here to stay for a while, ATC expects that the demand for freighter capacity will continue.
Speaking on the capacities returning to normal, Ingo Zimmer, CEO of ATC, explains, "For the pax freighters, I am not so sure because rates are already decreasing a bit, and this might affect the use of costly pax freighter services. The positive effect of increasing yields helped an industry suffering for years from very low rates and the effect of a buyers' market. The challenge was to provide capacity. A huge number of our airline customers are operating freighters as well. This was good but not enough. We started to operate our freighter charter chains and ad hoc charters. A few hundred pax freighters have been organised. It was also the right time for us to establish a charter and solution desk. For this job, we found Volker Dunkake who was a former member of the Lufthansa charter management team. His team in ATC organises charter on freighters and pax freighters."
In March 2021, ECS Group has been selected as the GSA by CMA CGM Group to support the expansion of its new air division, CMA CGM AIR CARGO. The first freight flight was operated on March 13 between Liege and Chicago. By combining their expertise, the two specialists' aim to connect Europe to international markets which starts with the United States.
Speaking on bagging the contract during the second wave, Adrien Thominet, CEO, ECS Group states, "CMA CGM AIR CARGO want to grab every bit of the opportunity with the current market situation. I would say it is much more a very deep strategy where they want to compete with their competitors and want fully integrated logistics solution. Thus, they brought CEVA logistics to have as their freight forwarder and now entered into the air freight industry. We started with flights to the US for them. Now, there are daily flights to Chicago and four flights a week to New York and Atlanta. Recently, they have diversified into the Middle East routes with two weekly flights from Liege-Beirut-Istanbul and two to Dubai. Overall, they are having a very good momentum to penetrate the market."
The more interesting is the return of car spare parts from Germany and Central Europe into the US and South America Adrien Thominet, ECS Group
The air cargo industry is vital to the essential goods supply chain and one year on, with various countries going through the second or third wave, it has not dampened the demand for air cargo. Specifically for dnata in the Asia Pacific, it supported several freighter operators with increased frequencies and others with new routes.
"Shippers are chartering their aircraft movements more and more as the demand increases, carrying PPE mostly, medical equipment and ecommerce, all commodities that have grown significantly on a global scale. The current wave in South Asia and also in South East Asia highlights how critical medical cargo needs to be uplifted and distributed swiftly, which includes oxygen supplies, filling equipment for vaccines and other urgent pharmaceutical supplies," states Terence Yong, cargo development director, Asia Pacific, dnata.
GSSAs are important stakeholders in the digital landscape. Much like other industry players, GSSAs are adapting to a digital economy for increased transparency, speed, availability, and efficiency.
Camilo Garcia Cervera, WebCargo's global VP of business development, states, "Digitisation focuses resources on value-adding activities, new relationships, and new markets while leaving rote and transactional tasks up to tech. Over the past decade, WebCargo has forged some incredible relationships with GSSAs around the world. For example, in one of our most recent carrier rollouts, one of the GSSAs was an incredibly active proponent of onboarding new forwarders. This is a perfect indicator of how a mix of the right business model, a great user experience and the best content strengthen partnerships across all players in the industry."
Over the last few years, cargo.one has been able to build relationships with many partners all over Europe and both sides benefit from each other's market insights. GSSAs benefit from cargo.one, in simpler, standardised bookings, as well as routing and rate information searches via its platform and are supported by the customer support team, freeing up the GSSAs' time to work on direct customer sales for more complex shipments.
"In 2020, our booking numbers grew by 700 percent, and we continue to expand. Much of the growth has come from word-of-mouth recommendations. Alongside our comprehensive European offer, we see the need to develop our services globally and will be soon expanding into the US and the Asia Pacific, where we already have many customers signed up and ready to join us once we go live in their region," observes Moritz Claussen, co-founder and managing director of cargo.one.
The pandemic highlighted the importance of continuous investment for ALG across its network, IT infrastructure and digitalising processes to provide faster quotations to the client base of over 16,000 freight forwarders worldwide.
By the end of 2019, ATC Aviation services started a digitalisation campaign. The company implemented a new reservation and customer service platform called COS. Zimmer affirms, "We built a Data Lake using Power BI and data coming from different sources like Seabury, CASS and others. At a very early stage, we activated the Covid Task Force analysing the situation, talking to all stakeholders of the pharma supply chain, advising our airline partners, and organising transportation solutions. This team was headed by Thomas Baumert, a pharma veteran who joined us coming from Air France KLM."
cargo-partner is not only keeping a close eye on the latest developments but also eagerly investing into becoming a digital forwarder. Krauter comments, "With our supply chain management platform SPOT, we provide an easy-to-use system to manage every aspect of our customers' transport and logistics business. Our customers can log in to SPOT to book transports, track their shipments in real-time, manage their warehouse inventory, compare rates of parcel providers, and more."
We will be expanding soon into the US and the Asia Pacific Moritz Claussen, cargo.one
Last year, cargo.one received more than $60 million in funding and is working towards the expansion plans. Claussen states, "Already this year, Saudia Airlines has complemented our Middle East offer, and Air Canada has joined us as our first North American carrier. We will soon be announcing key moves with major airlines in the US and the Asia Pacific, which will not only bring more exponential growth to our platform but are also long-awaited developments that our customers have been requesting."
On the passenger side, ebooking platforms are much developed further than only booking. It has yield management, direct cash solution, real-time information, among others. Hence, ECS has partnered with CargoAi to develop the same kind of solutions for cargo.
Thominet explains, "We have been doing the transformations for three years. We have business intelligence that provides the team with maximum or best opportunities immediately. So when an airline is planning to make an extra flight or maybe a few preighters urgently, we can provide them with the immediate return of revenue they can expect. Even we are trying to develop specific applications with CargoAi, which is a bit tailor-made for ECS, giving us more opportunities to sell."
In 2020, cargo-partner opened a Pharmaceuticals and Healthcare Competence Center and a 24×7 emergency desk in Mumbai, India to support the increased demand for time-critical shipments. Even it is working to expand Competence Centers providing specialised solutions for various industries.
Krauter declares, "ecommerce is a rapidly growing field of activity for us and one important hub in this context is our iLogistics Center near Ljubljana Airport in Slovenia. As our facility has almost reached its capacity, we will start a second construction phase to add 14,000 square metres of storage space and an additional 14 truck docks. The new facility will contain a narrow-aisle high-rack system as well as dedicated areas for block storage and value-added services. Furthermore, it will provide the ideal basis for our comprehensive e-fulfilment solutions, including a parcel pickup station. We are also planning an extension of 16,000 square metres for our Dunajska Streda warehouse in Slovakia."
ALG has been enhancing its digital tools and platforms during the pandemic and in 2021 and will be realising a significant value-added tool allowing airlines to manage their business on a shipment-by-shipment basis if required.
ATC is using bots to convert agents' e-mails in bookings into COS. The same bots also transfer data from them into airlines systems. So, the labour-intensive problem of doing double entries is solved. Zimmer reveals, "We are rolling out our e-booking channel during the coming days. All our partner airlines shipments can be then booked in the customer section on our webpage."
It is no secret that Covid-19 has accelerated the digital expansion, but as it happens in other scenarios, tailwinds on their own are not enough to propel the vessel. Cervera affirms, "In this crisis period, we launched a new design trademarked eBookings user interface which has received the most positive feedback. We have partnered with some of the largest air carriers, added new features and functionalities which expand the scope of what our customers can book on WebCargo. We have expanded our reach with offices in India, North America, Latin America, Japan and certain European markets. We have helped to digitise over 25 percent of global air cargo capacity in just a few years - by far the largest aggregation of digitised air cargo carriers."
Certain regions are recovering better and faster from the pandemic than others, leading to capacity growth in certain markets and transport routes, such as intra-Asia (due to Regional Comprehensive Economic Partnership), Japan, Korea, the Middle East (lifting of Qatar ban), Turkey and the UK.
Krauter says, "Besides PPE and other medical supplies, we have received numerous urgent charter flight requests from our customers in the automotive and high tech industries. In addition, ecommerce has picked up immensely. Many of our customers today are online vendors, who make use of our strategically located iLogistics Centers throughout Asia and Europe as well as our end-to-end solutions combining transport, warehousing and distribution, parcel and IT services."
In addition to medical supplies, there is still strong demand for general cargo. Yong notes, "In Asia Pacific, we are seeing significant demand for air cargo originating from North-East Asia to South East Asia as well as South East Asia to South-West Pacific, with increased trade between the latter. Consumer behaviours have changed a lot during the pandemic with strong online demand. Companies such as Alibaba and Amazon will continue to drive traffic lanes and will heavily influence growth in the sector."
Thominet agrees to the fact that ecommerce goods are heavily influencing the cargo sector now than the medical supplies which are dominating the industry for a year. "The flow of ecommerce cargo is unbelievable from Asia (especially China) to Europe. In China, we have charter opportunities every day for Alibaba and other online platforms. The more interesting is the return of commodities like car spare parts from Germany and Central Europe into the US and South America. The activities were frozen in this sector last year and now they have resumed their operation."
2021 will be a very difficult year for many who depend on passenger traffic – airlines, airports and handlers. Airports with a strong focus on cargo business or without stricter curfew regulations will continue to grow in the medium term.
Due to remote working and virtual meetings, there are now fewer business travellers, especially on long haul trips. However, these routes are ideal for cargo. These are destinations where trade is bidirectional, and all of which are served by modern wide-body aircraft. As a result, now there is a lack of wide-body capacity on trade lanes where the business class used to be full, like Shanghai, New York, Hong Kong, and Chicago. This can lead to a further massive price increase, and transit times will also be challenging because there will be fewer alternative flights. Unless this long-haul capacity returns to 2019 levels, the need for all-cargo aircraft will continue to grow.