GSSA firm Scanpartners picks e-CARGOWARE to digitise its cargo operations
Jan 11, 2019: In the first week of January, Scanpartners, a leading independent General Sales and Service Agent (GSSA) in the Nordics, has opted for e-CARGOWARE%u2019s Cargo Management Platform.
The platform is flexible, robust, easy to use, eliminates paper and conforms to IATA e-AWB specification. 
The platform is used by several GSSAs and cargo handlers worldwide to actively market and service leading airlines including the likes of Delta, American Airlines, British Airways, Emirates, Lufthansa, Qatar, Etihad to name a few.
Scanpartners offer a full programme of cargo management services including price negotiation, reporting, market analysis, sales, cargo mix optimisation, space management, relationship management, airside access, AWB verification and customer surveys.
%u201Ce-CARGOWARE team are flexible, easy to work with and have provided a modern digital platform that automates our Account Management, Quotes, Reservations and Revenue Accounting functions. Soon we will be going live with their KPI Dashboards that will help us monitor our Revenue and Tonnages targets Realtime on any devices,%u201D said Steen Keller, CEO of Scanpartners Ltd.
Des Vertannes, chairman of e-CARGOWARE said: %u201CArun, Ramesh and team have developed an innovative platform that is gaining wider interest and adoption in our industry and I%u2019m pleased to be involved with them on this journey.%u201D
Scanpartners has offices in Helsinki - Finland, Oslo -Norway, Stockholm -Sweden and Copenhagen %u2013 Denmark.
You may also like:-
---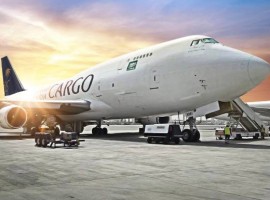 Air Cargo
The company said the new aircraft will boost the cargo and supply operations and help meet the significant surge on the demand for medicine, medical and preventive equipment and other similar goods.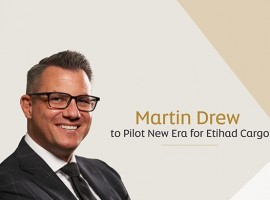 Air Cargo
Etihad Aviation Group has promoted Martin Drew to the role of managing director – Cargo and Logistics. Drew will assume the position on November 1.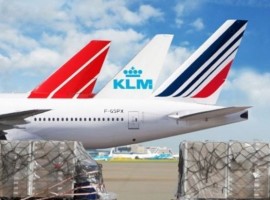 Covid-19
The additional cold room (COL), with temperatures ranging from +2 degrees Celsius to +8 degrees Celsius, will provide the capacity required to handle Covid-19 vaccines.