Goric Playgrounds picks Bollore as their logistics partner
Dec 14, 2018: Bollore Logistics Boston has been chosen by Belmont-based Goric Playgrounds for their transportation and brokerage needs in July 2017. Goric Playgrounds is an importer of high end playground equipment for public spaces around the US, Canada and beyond. Their equipment is primarily sourced from close to 10 suppliers in Germany and one […]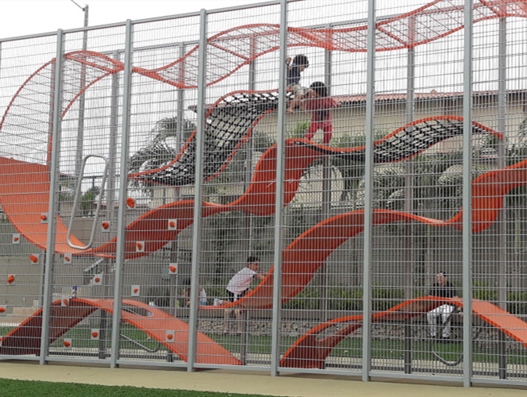 Dec 14, 2018: Bollore Logistics Boston has been chosen by Belmont-based Goric Playgrounds for their transportation and brokerage needs in July 2017.
Goric Playgrounds is an importer of high end playground equipment for public spaces around the US, Canada and beyond. Their equipment is primarily sourced from close to 10 suppliers in Germany and one in the Netherlands. They are shipped by sea freight LCL and air freight, to different locations every time.
The equipment shipped by Bollore Logistics included an indoor office slide for tech company Datto in Rochester, NY; a hill slide at Rush Creek Lodge in California and a jungle gym-like Wallholla at Swampoodle Park in Washington, DC.
Most recently, Bollore Logistics Rotterdam handled a foreign-to-foreign shipment of a Wallholla from Rotterdam to Panama.