Gollog clocks eight percent air cargo growth in 10 months
November 16, 2017: Gollog, the cargo wing of GOL Linhas Aéreas Inteligentes has registered an incremental growth of eight percent in volume transported between January and October this year, compared to the same period of last year. According to the statistics released by the National Civil Aviation Agency, the period witnessed fastest pace of growth in customer acquisition, both […]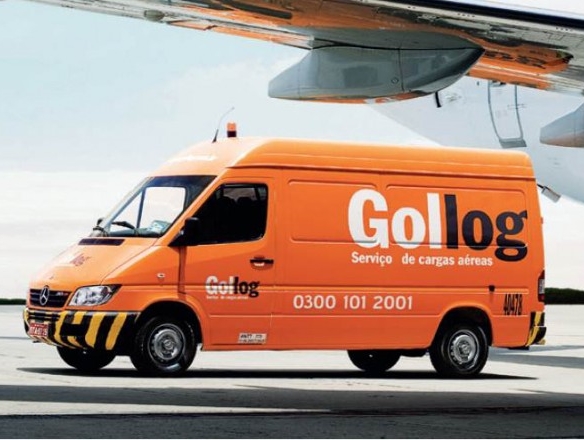 November 16, 2017: Gollog, the cargo wing of GOL Linhas Aéreas Inteligentes has registered an incremental growth of eight percent in volume transported between January and October this year, compared to the same period of last year.
According to the statistics released by the National Civil Aviation Agency, the period witnessed fastest pace of growth in customer acquisition, both in the (B2B and B2C markets. On an average, over 8,000 tons of products are transported every month.
With a broad and structured network in the key airports of the country, and about 90 units that collect and distribute orders for 2,500 Brazilian cities, the market has presented an increase of volume transported across the domestic territory. The destinations with greater significance currently are based in the North and Northeast regions.
As for the international market, GOL's cargo unit has 10 partnerships that transport cargo on interline, covering 100 destinations in Latin America, North America, Europe, Africa and Asia. This effort has strengthened its capacity beyond 11 cities in Latin America and the Caribbean served by GOL's aircraft.
According to the aggregate of the results of 2017, Gollog's services transported approximately 386 tons of cargo along with its partner companies—demonstrating an increase of nearly 200 percent.
Eduardo Calderon, Cargo Director of GOL Linhas Aéreas Inteligentes said: "The evolution of air cargo industry bolsters the trend of recovery in Brazil, since demand is closely related to the economic activity. And, with the increase in demand for urgent deliveries, the cargo sector tends to be one of the fastest growing in the country."
"We have a positive view of the market, and we will continue with our strategy to improve and expand services in all regions, benefiting cargo agents, retailers and direct customers through innovations," says Calderon.