Globe Air Cargo Turkey lands contract to provide GSA services to EgyptAir Cargo
Sep 4, 2019: Globe Air Cargo Turkey (GAC TR), ECS Group's Turkish subsidiary, has signed an exclusivity contract with EgyptAir Cargo. Based on the contract effective this month, the General Sales Agent (GSA) firm will market the airline's cargo capacity and its other services within the region. Since 2016, GAC TR had already been one […]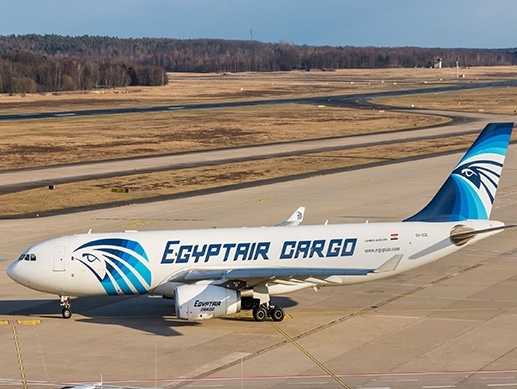 Sep 4, 2019: Globe Air Cargo Turkey (GAC TR), ECS Group's Turkish subsidiary, has signed an exclusivity contract with EgyptAir Cargo.
Based on the contract effective this month, the General Sales Agent (GSA) firm will market the airline's cargo capacity and its other services within the region.
Since 2016, GAC TR had already been one of the Egyptian airline's Preferred Sales Agents.
"To be chosen as the GSA for Egyptair and have the opportunity to continue serving them is very exciting – exciting to know that we can be a part of their continuous development," said Nursel Guven, managing director at GAC TR.
Based in Istanbul and founded in 2015, GAC TR now has seven employees and can boast a diverse and constantly growing portfolio of clients and partners.
The aim for the ECS Group subsidiary is to develop and secure freight opportunities for the client for both current and future destinations, as well as to use the partnership as a chance to increase recruitment and accelerate its growth.
"With the new GSA contract, we will have opportunities to cooperate with MS on new routes and projects, which will demand high levels of skill in project development and sales," added Guven.