Global air cargo capacity sees modest improvement: Seabury report
Air cargo capacity slightly improved across almost all trade lanes. Despite the overall improvement, the Transatlantic still shows no signs of recovery, according to latest data from Accenture's Seabury Consulting. Global air cargo capacity is at its lowest decline since the peak decline week in March.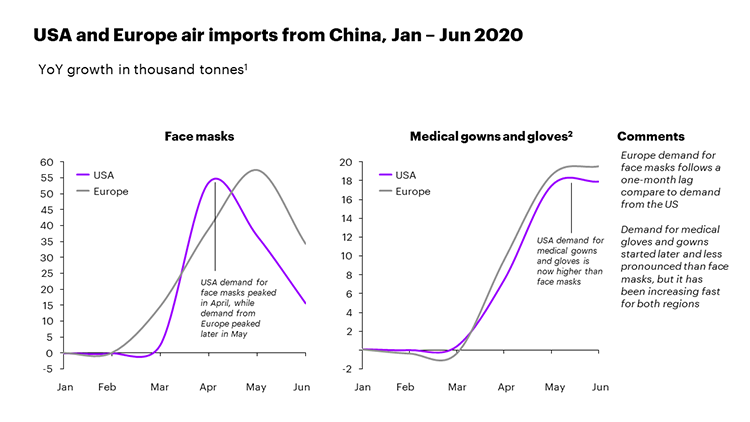 Source: Seabury Consulting, Part of Accenture Capacity Tracking database, Seabury Consulting, Part of Accenture analysis (August 2020)
Demand for PPE products was highly concentrated in face masks during the first months of the Covid-19 outbreak, but other products, such as medical gloves and gowns have been in high demand in May and June, data suggested.