FROM MAGAZINE: American Airlines Cargo glittering young at 75
Serving 60 countries and 324 airports, American Airlines Cargo, the freighter division of American Airlines Group, currently operates 6,700 daily flights across its network. Founded in 1944, the cargo airline, which completed its diamond jubilee this year, began with the operation of a DC-3, gradually adding Airbus, Boeing, Embraer, McDonnell Douglas, and Bombardier, totalling the […]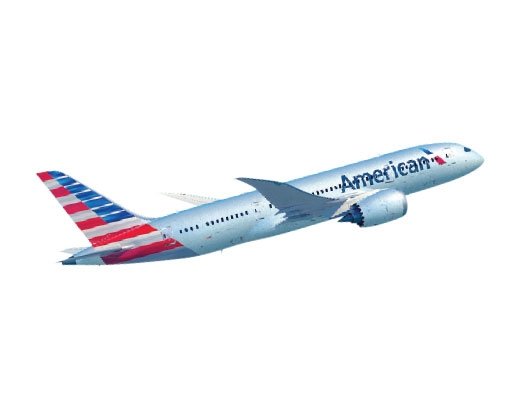 Serving 60 countries and 324 airports, American Airlines Cargo, the freighter division of American Airlines Group, currently operates 6,700 daily flights across its network. Founded in 1944, the cargo airline, which completed its diamond jubilee this year, began with the operation of a DC-3, gradually adding Airbus, Boeing, Embraer, McDonnell Douglas, and Bombardier, totalling the aircraft to 1,557, as of 2019. By 2020, it intends to add 38 more aircraft to its fleet. At present, American Airlines ships 2 billion pounds of cargo to more than 350 destinations around the world every year.

American Airlines Cargo flew a DC-3, the first scheduled air cargo service in the world, carrying more than 6,000 pounds of cargo from New York's LaGuardia Field (later renamed LaGuardia Airport) to Burbank, California on October 15, 1944. The flight took 19 hours.

A WWII tactical jeep being prepared for transport. Willys MB and Ford together produced 640,000 jeeps during World War II.

A flight crew loading a DC-3. Operated as American Overseas Airlines from 1945 to 1950, covering routes from the United States to Europe.

Having had a passion for pets, an American-designed container was the first standard for carriers to fly pets over the world.

'Paul Bunyan Box', the first air cargo industry unit load container (ULD), was introduced in 1954 featuring the legendary woodsman on the side of the box. In 1958, American Airlines ordered 200 units at a cost of $65,000.

Known as the 'Jumbo Jet', in 1974, American introduced a dedicated B747F into service and developed a massive container to fit inside.

In advance of a street fair in the Big Apple, the B747 moved a cable car from San Francisco to New York.

B747-123F preparing to transport a DeLorean, a sports car originally manufactured by DeLorean Motor Company for the American market from 1981. The car, designed by Giorgetto Giugiaro, stood out for its gull-wing doors, brushed stainless-steel outer body panels, and an innovative fiberglass body structure with a steel backbone chassis.

From revolutionising cargo tracking in 1990s, the airline has rolled out a new cargo end-to-end management system in partnership with IBS Software in 2019. This transition replaces the majority of the organisation's legacy technology, narrowing 90 systems down to less than 10.
This feature was originally published in STAT Trade Times' December 2019 issue.