Georgian ports needs to improve services to maintain country position
<p class="m_7336401296909777528gmail-MsoNoSpacing" style="text-align: justify;">Jun 06, 2017: Georgian ports have experienced a decline in container throughput due to economic weakness and the re-emergence of Iran since 2014. "Georgian ports need to improve their services and logistical connectivity in order to maintain the country position as a key transit corridor for the Caucasus," said, Jacob Gulmann, business […]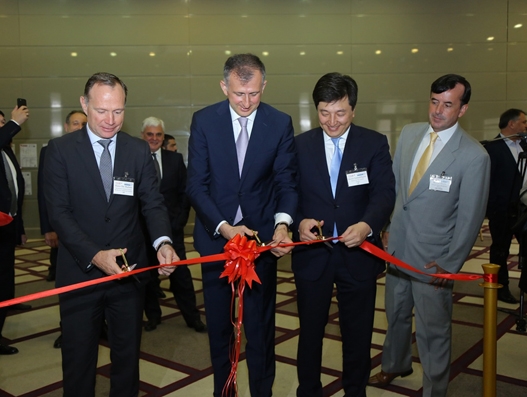 Jun 06, 2017: Georgian ports have experienced a decline in container throughput due to economic weakness and the re-emergence of Iran since 2014. "Georgian ports need to improve their services and logistical connectivity in order to maintain the country position as a key transit corridor for the Caucasus," said, Jacob Gulmann, business development director, Europe, Middle East and Africa, ICTSI.
During a presentation at the 6th Black Sea Port Conference and Exhibit, Gulmann commented, "The emergence of Iran and other West Asian ports prompted to take action and expand for us to be able to compete and be at par with the best ports in the world. We fully support the Georgian government's initiatives to ensure that the country's ports remain globally competitive."
The conference was held on May 18 and 19 at the Sheraton Batumi Hotel in Adjara, Georgia. The annual transport event was co-hosted by Batumi International Container Terminal (BICT) and the Batumi Sea Port (BSPL).
According to Gulmann, Georgia's role as a logistics corridor to the Caucasus and Central Asia region is facing a growing threat from the ports in Iran and West Asia.
"With these road construction projects and terminal equipment acquisitions, we feel it can help us serve our clients better and be able to grow and expand our business in Georgia," Gulmann added.
BICT's current annual capacity sits at 150,000 TEUs. Its 284-meter long container berth is equipped with two mobile harbour cranes averaging 35 moves per hour. The terminal has a 14-hectare yard area, 625 square meters of which houses the customs warehouse. For the expansion, BICT looks to increase its annual capacity to 200,000 TEUs; add another 100 metric-ton capacity mobile harbour crane; double the number of reach stackers to eight; increase its empty handlers to four, and deepen its controlling depth to 12 meters.
In addition, more than 800 kilometres of the road network and rail construction projects, estimated at around USD 3.5 billion, are currently in place in Georgia.
Photo: Hans-Ole Madsen, ICTSI Senior Vice President and Head of EMEA Region, Zurab Pataradze, Adjara Autonomous Republic Chairman; Murat Jumadillaye, BSPL Director General; and Rory Doyle, Transport Events Management Managing Director for the ribbon-cutting.