GEODIS unveiled new online shipment management portal
March 27, 2018: With an aim to further improve the digital experience for its customers, GEODIS' Distribution & Express Line of Business, recently launched an upgraded version of its online shipment management portal. The portal will help its 60,000 customers to efficiently manage their shipment management. The new version of the portal, which was fully […]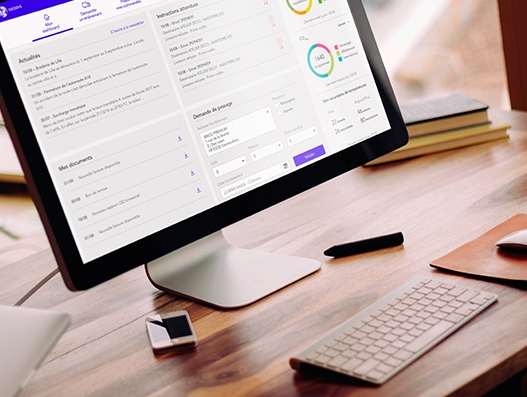 March 27, 2018: With an aim to further improve the digital experience for its customers, GEODIS' Distribution & Express Line of Business, recently launched an upgraded version of its online shipment management portal.
The portal will help its 60,000 customers to efficiently manage their shipment management. The new version of the portal, which was fully operational since last few weeks, currently has been completely overhauled with maximum security measures.
Since January, GEODIS' 60,000 Distribution & Express customers had access to an exclusively redesigned shipment management portal. The portal is new-fangled, more intuitive and completely secured, which will help customers to better manage their operations.
The portal has been designed for ease of use, and offer comprehensive access to information, including order preparation, access to invoices, temperature and CO2 emissions monitoring, regulated goods management (hazardous materials or wines & spirits), shipment tracking, and proof of delivery reception (signature and image).
Security for the site, which on average has over 77,000 customer accounts, with two million individual sessions and 15,000 active users each day, has also been upgraded to meet the increasingly stringent demands of customers.
It was GEODIS' aim to undertake a major overhaul of its portal to comply with the highest Web security standards.
"Our constant aim is to provide our customers with reliable and secure IT solutions to ensure better visibility and responsiveness," said Olivier Mélot, executive vice president for distribution & express, GEODIS.
The new customer portal is powered with many upgraded features, including enhanced management for pickup requests, more efficient shipment tracking, customised screens and improved order integration.
These improvements will make the new Website a cornerstone for the GEODIS' customers journey, and a major contributor towards an enhanced GEODIS customer experience.