GECAS to lease first two AEI-converted 737-800 Freighters to Ethiopian Airlines
January 10, 2018: Ethiopian Cargo and Logistics Services%u2014a division of the Ethiopian Airlines Group is expected to lease the first two Boeing 737-800 freighters (737-800SF) converted by Aeronautical Engineers Inc (AEI) from GECAS. The first delivery expected in June, followed by a second in January 2019. "We are excited to take delivery of these first-ever […]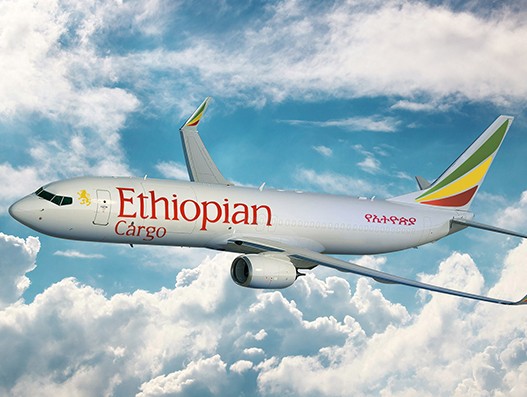 January 10, 2018: Ethiopian Cargo and Logistics Services%u2014a division of the Ethiopian Airlines Group is expected to lease the first two Boeing 737-800 freighters (737-800SF) converted by Aeronautical Engineers Inc (AEI) from GECAS.
The first delivery expected in June, followed by a second in January 2019.
"We are excited to take delivery of these first-ever AEI-converted 737-800SFs," said Tewolde Gebremariam, group CEO of Ethiopian Airlines Group.
"The aircraft will be a great complement to our existing fleet of B777 and B757 freighters. In line with our Vision 2025 Ethiopian Cargo and Logistics strategic roadmap, we are expanding our cargo fleet and network to support trade within Africa and with the rest of the world by facilitating the export of perishables and the import of high value goods into the continent," said Gebremariam.
"We have been working with AEI on this program since 2015 and look forward to delivering the first AEI converted 737-800SF to Ethiopian Airlines. The airline is joining a growing number of combination carriers planning to operate this aircraft either for replacement of aging freighters or for growth," said Richard Greener, SVP & manager cargo aircraft group of GECAS.
Ethiopian Cargo and Logistics provides airport-to-airport services across a network of over 91 destinations on both freighter and belly hold services, including both direct service and arranged connection flights. It's also the largest network cargo operator in Africa.
With six 777 and two 757 Freighters serving 39 cargo destinations in Africa, the Middle East, Asia the America's and Europe, Ethiopian's state-of-the-art cargo terminal delivers an annual capacity of one million tonnes with services that range from general cargo to special cargo, including perishable, valuable or dangerous goods, live animals and mail & courier.
The AEI converted freighter accommodates eleven full height containers and one AEP/AEH, a main deck payload of up to 52,000 lb (23,587 kg) and has AEI's hydraulically-operated cargo door, offering numerous key features to cargo operators.