GECAS takes delivery of first A320neo from Airbus' Tianjin factory for AirAsia
October 30, 2017: GECAS has taken delivery of MSN 7803 from Tianjin, China. Leased to AirAsia, this aircraft is the first A320neo from the Tianjin Airbus factory for both AirAsia and GECAS. AirAsia currently has a fleet of 184 delivered aircraft from Airbus, and seven on lease from GECAS. The Airbus Final Assembly Line (FAL) […]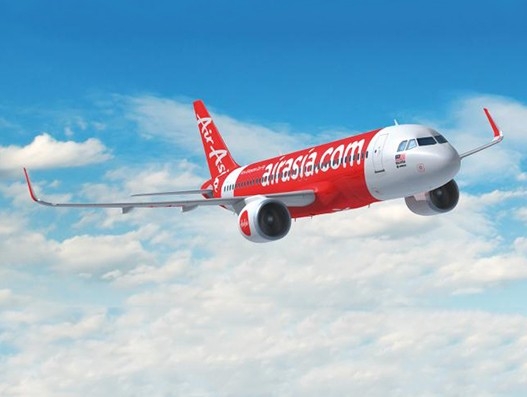 October 30, 2017: GECAS has taken delivery of MSN 7803 from Tianjin, China. Leased to AirAsia, this aircraft is the first A320neo from the Tianjin Airbus factory for both AirAsia and GECAS. AirAsia currently has a fleet of 184 delivered aircraft from Airbus, and seven on lease from GECAS.
The Airbus Final Assembly Line (FAL) in Tianjin is the first to operate outside of Europe and is designed based on the state-of-the-art A320 Family FAL in Hamburg, Germany.
"We are very proud to receive the first Airbus A320neo fully assembled in Tianjin. China is today one of the world's most important markets for aviation, and we are honoured to be part of the development and rapid growth of China's civil aviation. We are certainly proud to take delivery of this aircraft fully assembled in Tianjin and have this historic aircraft as part of our fleet," explained Aireen Omar, AirAsia Berhad's chief executive officer.
"GECAS is proud to deliver this state-of-the-art A320neo to AirAsia, a long-standing customer of GECAS," said Krish Parampathy, GECAS' SVP Marketing, adding "With CFMI LEAP – 1A26 engines, the neo combines excellent efficiencies with increased range and capacity, making it an ideal fit for AirAsia."
"Our Tianjin factory is proud to transition its first A320neo to GECAS and AirAsia, marking Airbus Tianjin's first delivery to a non-Chinese operator" states Eric Chen, Airbus China President, "Not only does the A320neo fit seamlessly into existing A320 Family fleets, this aircraft offers additional payload and range, with reduced noise, emissions and operating costs."