GECAS orders for 75 737 MAXs from Boeing
Jan 05, 2017: GE Capital Aviation Services (GECAS), the commercial aircraft leasing and financing arm of General Electric, has ordered for 75 737 MAX 8 airplanes from Boeing. The order, booked in December, is valued at $8.25 billion at current list prices. The follow-on order increases the GECAS firm order book for the 737 MAX […]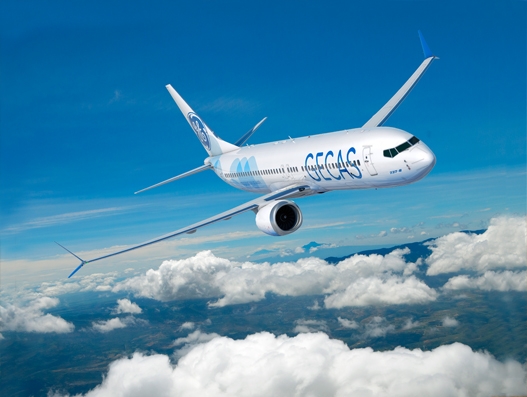 Jan 05, 2017: GE Capital Aviation Services (GECAS), the commercial aircraft leasing and financing arm of General Electric, has ordered for 75 737 MAX 8 airplanes from Boeing.
The order, booked in December, is valued at $8.25 billion at current list prices. The follow-on order increases the GECAS firm order book for the 737 MAX to 170 airplanes, the largest of any aircraft leasing company.
"These new orders will enable GECAS to serve our clients' needs, assisting in managing their fleets, transitioning aircraft and providing new equipment," said Alec Burger, president and chief executive officer, GECAS.
"Our customers want the latest technology and fuel efficiency, and the CFM International LEAP-1B engines on these aircraft deliver outstanding productivity and reliability in the single-aisle market."
"When it comes to demand, this order shows the MAX 8 remains at the heart of the single-aisle market," said Brad McMullen, vice president, North America and Leasing Sales, Boeing Commercial Airplanes.
To date, the 737 MAX has accumulated 3,419 orders, making it the fastest-selling airplane in Boeing history.