GECAS gets its first Boeing 737 MAX, offers lease to Travel Service
February 4, 2018: In a strategic move to bolster its business relationship, GE Capital Aviation Services (GECAS) recently leased its first Boeing 737 MAX 8 airplane to Travel Service. "GECAS has been a business partner with Travel Service since 1998. Till date, we have leased five B737-800s to Travel Service," informed Felix McArdle, senior vice […]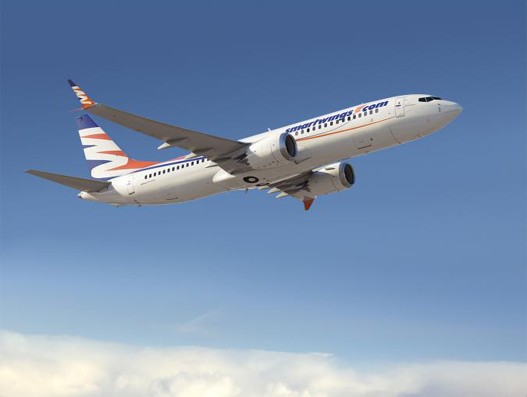 February 4, 2018: In a strategic move to bolster its business relationship, GE Capital Aviation Services (GECAS) recently leased its first Boeing 737 MAX 8 airplane to Travel Service.
"GECAS has been a business partner with Travel Service since 1998. Till date, we have leased five B737-800s to Travel Service," informed Felix McArdle, senior vice president, sales & marketing of GECAS.
"The delivery of this latest-technology airplane fitted with LEAP-1B engines from CFM International is the first of the 10 that will be leased by GECAS to Travel Service. The Boeing 737 MAX will enable Travel Service to increase its profitability, in an environment-friendly way," said McArdle."
"Travel Service is the first airline to include Boeing 737 MAX into its fleet," said Roman Vik, chief executive officer of Travel Service.
"Travel Service has embarked on its growth expansion, and hence the new Boeing 737 MAX airplane will support our ambitious development plan and competitive advantage. Thanks to a new modern fleet, Travel Service will be able to launch direct flights to new destinations, and enhance the travel experience of our customers," said Vik.
"Travel Service is one of the fastest growing operators in the Czech Republic, and we are delighted that it's adding B737 MAX to its all-Boeing fleet, which will help in boosting its capacity for its upcoming summer schedule," said Monty Oliver, vice-president of Europe Sales of Boeing Commercial Airplanes.
"The B737 MAX will provide Travel Service with unmatched reliability, and a premium on-board experience for its passengers," said Oliver.