GECAS delivers 767-300ER freighter to Star Air
<p style="text-align: justify;">May 15, 2017: Aircraft lessor GE Capital Aviation Services (GECAS) has recently delivered Star Air's first factory-built Boeing 767-300ERF, powered by GE CF6 engines. A second similar aircraft is scheduled for delivery later this year. Both aircraft were previously operated by LATAM Airlines.<br /><br />Star Air, a Danish cargo airline part of the […]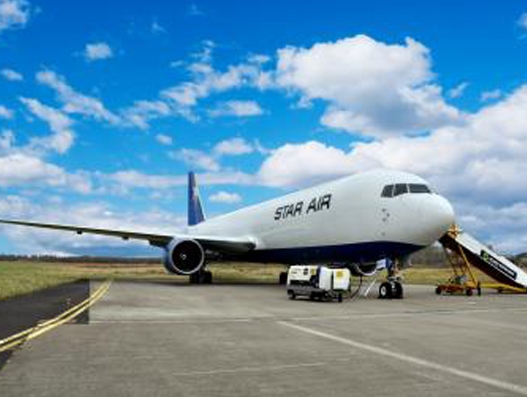 May 15, 2017: Aircraft lessor GE Capital Aviation Services (GECAS) has recently delivered Star Air's first factory-built Boeing 767-300ERF, powered by GE CF6 engines. A second similar aircraft is scheduled for delivery later this year. Both aircraft were previously operated by LATAM Airlines.

Star Air, a Danish cargo airline part of the AP Moller-Maersk Group, currently operates eleven 767-200Fs and one 767-300SF.

GE Capital Aviation Services (GECAS) is a world leader in aviation leasing and financing. With 50 years of aviation finance experience, GECAS offers a wide range of aircraft types including narrow-bodies, wide-bodies, regional jets, turboprops, freighters and helicopters, plus multiple financing products and services including operating leases, purchase/leasebacks, secured debt financing, capital markets, engine leasing, airframe parts management and airport/airline consulting.