GECAS acquires 747-8 freighter and extends relationship with AirBridgeCargo
October 16, 2017: GE Capital Aviation Services (GECAS) has acquired a 747-8 freighter from Boeing Capital Corporation and will continue the existing aircraft lease with AirBridgeCargo. This transaction expands GECAS' decade-long relationship with the airline, who operate an all-747 fleet including two 747-400ERFs from GECAS. Richard Greener, GECAS' SVP & manager Cargo, said, "The 747-8F […]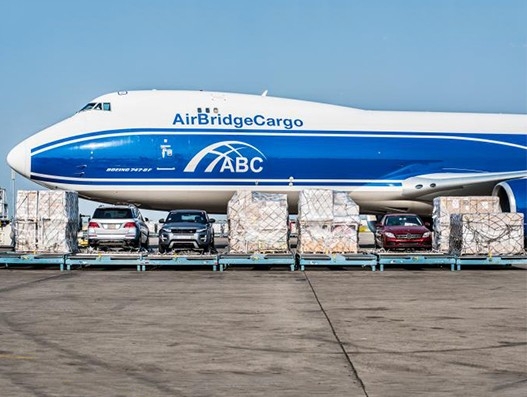 October 16, 2017: GE Capital Aviation Services (GECAS) has acquired a 747-8 freighter from Boeing Capital Corporation and will continue the existing aircraft lease with AirBridgeCargo. This transaction expands GECAS' decade-long relationship with the airline, who operate an all-747 fleet including two 747-400ERFs from GECAS.
Richard Greener, GECAS' SVP & manager Cargo, said, "The 747-8F provides approximately 20 tonnes of additional revenue freight versus the 747-400F, along with efficient GEnx-2B67 engines."
"AirBridgeCargo Airlines has been committed to Boeing's 747, which is ideally suited to our business model and network. Additionally, the type enables us to meet our customers' expectations, both for general and special cargo delivery. Today we are on the path of fleet renewal, with smooth replacement of older 747-400Fs with state-of-the-art 747-8Fs. Our cutting-edge fleet of 747-8F aircraft is key to our overall success and further development," reports Sergey Lazarev, general director, AirBridgeCargo Airlines.