GE Capital Aviation Services orders 100 A320neo aircraft
<p style="text-align: justify;">Jun 19, 2017: <a title="GE Capital Aviation Services" href="https://www.gecas.com/en/index.html" target="_blank">GE Capital Aviation Services</a> (GECAS), the commercial aircraft leasing and financing arm of General Electric has signed an order for 100 A320neo Family aircraft at the 52nd International Paris Air Show. GECAS has selected CFM's LEAP-X engine for all 100 A320neo Family aircraft.</p> <p […]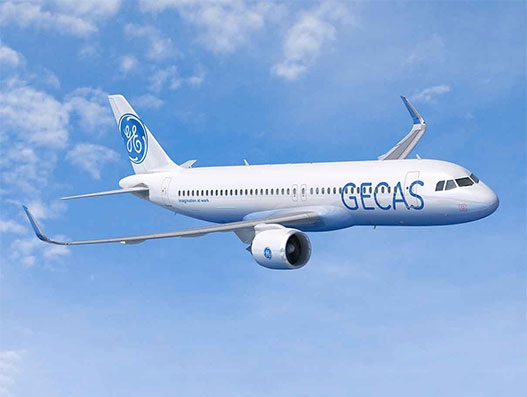 Jun 19, 2017: GE Capital Aviation Services (GECAS), the commercial aircraft leasing and financing arm of General Electric has signed an order for 100 A320neo Family aircraft at the 52nd International Paris Air Show. GECAS has selected CFM's LEAP-X engine for all 100 A320neo Family aircraft.
This new order brings the total number of Airbus aircraft ordered by GECAS to almost 600 aircraft. Of these 220 are A320neo Family aircraft.
"The A320neo aircraft is an excellent product. GECAS is pleased to make this additional commitment for A320neos to meet strong customer demand for this type," said Alec Burger, President and CEO of GECAS. "The A320neo family aircraft powered by CFM's LEAP-1A engines, with now proven increased fuel efficiencies, longer range and higher seating capacity will continue to be one of our core assets in our lease portfolio. The A321 version has also gained strong acceptance from customers in various new markets proving the versatility of the type."
"GECAS' renewed order of our best-selling A320neo aircraft, underscores the continuing strong market demand for these fuel-efficient aircraft," said Fabrice Brégier, Airbus COO and President Commercial Aircraft. "The unmatched, low operating costs and appeal of the A320 Family make it a strong asset in GECAS' portfolio."
The A320neo Family incorporates the very latest technologies including new generation engines and Sharklets, which together deliver at least 15 percent fuel savings at delivery and 20 percent by 2020. With more than 5,000 orders received from over 90 customers since its launch in 2010, the A320neo Family has captured some 60 percent share of the market.