GDP certification for Nippon Express India's Hyderabad airport warehouse
Dec 6, 2019: Nippon Express India's Hyderabad station has obtained certification for Good Distribution Practices (GDP), a standard used to ensure proper distribution of pharmaceutical products. The certification, effective since November 5, is for its warehouse in the Hyderabad Airport Air Cargo Complex. Nippon Express India's Hyderabad branch recently installed new air-conditioned facilities providing temperature […]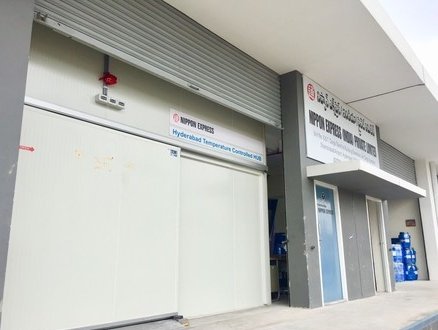 Dec 6, 2019: Nippon Express India's Hyderabad station has obtained certification for Good Distribution Practices (GDP), a standard used to ensure proper distribution of pharmaceutical products.
The certification, effective since November 5, is for its warehouse in the Hyderabad Airport Air Cargo Complex.
Nippon Express India's Hyderabad branch recently installed new air-conditioned facilities providing temperature control in three temperature ranges — minus 2C - 8C (cold storage), 15C - 25C (constant temperature), and ordinary air-conditioning (room temperature) — in its warehouse at Hyderabad Airport. Combining warehouse storage using these facilities with international temperature-controlled transport products will enable the branch to meet the logistics needs of customers in the pharmaceutical industry.