Garuda Indonesia to lease two freighters from GECAS as it expands cargo ops
Oct 18, 2019: Yesterday aircraft leasing firm GECAS announced that it has gained new freighter lease order from Garuda Indonesia. The two companies have entered into a lease agreement for two 737-800 Boeing-converted freighters (BCF). The 737-800BCF entered service last year and Irish-American company GECAS was the launch customer launch customer for the conversion programmes […]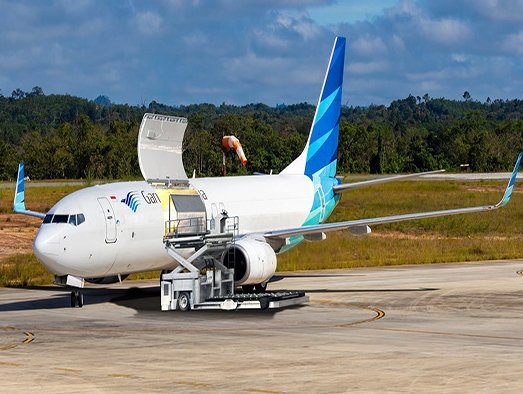 Oct 18, 2019: Yesterday aircraft leasing firm GECAS announced that it has gained new freighter lease order from Garuda Indonesia.
The two companies have entered into a lease agreement for two 737-800 Boeing-converted freighters (BCF). The 737-800BCF entered service last year and Irish-American company GECAS was the launch customer launch customer for the conversion programmes of the 737-800 freighter in 2016.
According to Indonesia's national carrier, the new converted freighters will provide additional capacity and help it to expand its cargo programme.
The passenger-converted aircraft are slated to be phased in mid-2020 and will provide additional capacity to Cargo Garuda Indonesia, the carrier's strategic business unit with three freighters currently in use.
Boeing 737-800 freighters are perfectly suited to short and mid-range routes which form the basis of Garduda's scheduled network.
From its base Cargo Center at Soekarno–Hatta International Airport near Jakarta, the carrier provides dedicated cargo services for mail and express shipments as well as e-commerce and general cargo shipments, accommodating cross-border online purchases.
The 737-800BCF, which carries up to 23.9 metric tonnes of payload, currently operates in Africa, Asia, Europe, and North America.