GAMECO is PEMCO's new P2F aircraft conversion provider in APAC
<p style="text-align: justify;">July 07, 2017: PEMCO World Air Services (PEMCO), a division of Airborne Maintenance and Engineering Services (AMES) and wholly owned subsidiary of <a title="Air Transport Services Group" href="http://www.atsginc.com/index.html" target="_blank">Air Transport Services Group</a> (ATSG) has join hands with China-based MRO Guangzhou Aircraft Maintenance Engineering Co (GAMECO) for passenger-to-freighter conversions of B737-700, -400 and -300 […]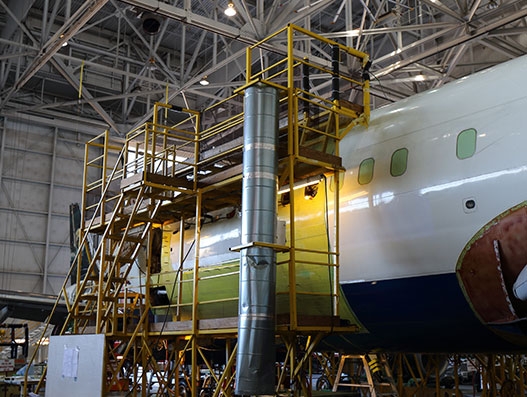 July 07, 2017: PEMCO World Air Services (PEMCO), a division of Airborne Maintenance and Engineering Services (AMES) and wholly owned subsidiary of Air Transport Services Group (ATSG) has join hands with China-based MRO Guangzhou Aircraft Maintenance Engineering Co (GAMECO) for passenger-to-freighter conversions of B737-700, -400 and -300 in the Asia-Pacific region. The agreement follows the launch of PEMCO's B737-700 FlexCombiTM and Full-Freighter conversion programs announced April 25, 2017.
"With the continued success of PEMCO's B737-300 and -400 conversion programs and the launch of the -700 programs, it's imperative that we expand capacity to meet customer demand," said PEMCO Director of Conversion Programs Mike Andrews. "This new partnership will benefit our conversion customers and is another example of PEMCO's truly global reach."
GAMECO General Manager Norbert Marx shared, "PEMCO is a key player in the conversion market, especially in the Asian-Pacific region, and GAMECO is one of the leading MROs in China. We bring a huge capacity, vast structural experiences and broad capabilities into this partnership. Together we will deliver cost effective and comprehensive one-stop solutions to our customers. We are very pleased to be adding a new chapter to our passenger-to-freighter conversion business in these very promising times."
GAMECO, the fifth PEMCO conversion partner and third in China, will join China-based STAECO and TAECO, Costa Rica-based Coopesa, and Canada-based KF Aerospace in providing conversion services for PEMCO's customers. PEMCO has been converting B737 aircraft in Asia since 2006, when it delivered the very first B737-300 converted freighter in China. PEMCO's 60-plus customers select the company's passenger-to-freighter conversion for its superior cargo door and system, superior operating functions, on-time turnaround, and a track record of 2 million hours of safe, reliable operation.
Andrews added, "We're committed to serving our international customers and are prepared to grow with the rise in freighter demand in China."