FROM MAGAZINE - From passive to active: Women transform the world of cargo
The aviation industry is undergoing a breakthrough with women's participation in the sector but the industry experts are not yet satisfied with the percentage of women working in the sector.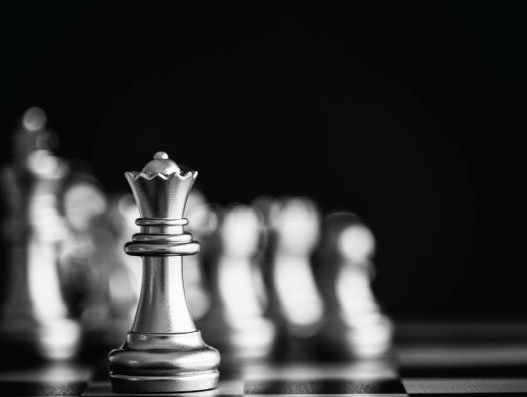 The aviation industry is undergoing a breakthrough with women's participation in the sector but the industry experts are not yet satisfied with the percentage of women working in the sector. IATA 25by2025 campaign, which aims to bring 25 percent of women participation across the sector, has created a door of opportunity for women, bringing 59 airlines to join the campaign to date.
"Women's inequality should shame us all in the 21st century because it is not only unacceptable; it is stupid. Only through the equal participation of women can we benefit from the intelligence, experience, and insights of all of humanity. That is why I call on all men to support women's rights and gender equality. It's time to stop trying to change women, and start changing the systems that prevent them from achieving their potential," cited António Guterres, secretary general of the United Nations during his speech at The New School, New York on the title 'Women and Power' on February 27, 2020.
Recently, at the air cargo India 2020, held in Mumbai from February 25-27, The STAT Trade Times awarded the Lifetime Achievement Award to air cargo industry veteran Lise-Marie Turpin. She began her career in 1975 with a job in passenger & cargo sales and operations at Air France and then continued to serve various positions at Air Canada Cargo as the senior director, managing director, and vice president, until her retirement in 2017.
On the sidelines of the event, she said, "I was in cargo business for many years and it is a privilege to receive such a prestigious award. I entered the airline business as a university student looking for a part time summer job. Soon I was very fortunate to have experienced passenger as well as cargo world. The cargo side always had a challenging environment. I was constantly looking for new ways to grow and learn. I had the privilege of working overseas (with both the airlines), which developed my understanding of new markets and different cultures."
Though retired, Turpin supports the education of girls and higher education of women in developing countries.
Considering the fact of empowering women to take up leadership roles will lead to the industry's success, IATA launched a 25by2025 campaign on September 26, 2019. 25by2025 seeks to address gender balance in civil aviation with a minimum representation of 25 percent of women by 2025. Collectively 59 airlines for the campaign have signatories coming from all continents - Europe (36), Asia-Pacific (10), the Americas (7) and Africa & the Middle East (6).
Captain Ellen Roz and first officer Heidi McDiarmid who operated five B777Fs for Emirates SkyCargo
Observing IATA encouraging women in the field of aviation, Céline Hourcade, project manager, The International Air Cargo Association (TIACA) says, "TIACA doesn't want to duplicate efforts, but rather to amplify them and start initiatives where nothing exist. I applaud IATA's 25by2025 campaign! With this campaign, IATA wants to raise awareness of gender inequalities and their impacts and encourage airlines to take conscious decisions to bridge the gaps. Diversity and inclusion disparities also apply to other parts of aviation and logistics. As TIACA represents all parts of the air cargo industry, it is well positioned to support IATA's 25by2025 campaign by spreading the message to shippers, forwarders, handlers, airports, manufacturers, etc."
While it comes to American Airlines (AA) Cargo promoting gender balance, Jessica Tyler, vice president, strategy & development states, "American Airlines Cargo has incredible leaders, whose representative proportion happens to be women. Recently, I sat on a panel and looking into the audience I realised that there is only a handful of women in a room of 150 plus people. And, I was the only woman on the panel. I don't normally notice my environment in that way, but this experience stuck out to me. I think part of why that moment sticks out is because, within American Airlines Cargo, I am constantly surrounded by equality in gender."
Hong Kong Air Cargo Terminals Ltd (Hactl) showcases a long tradition of driving gender equality. "Today, in Hactl management, 3 out of 6 of the most senior executives are women. Elsewhere in our business, considering that many of our activities are heavy manual work, the figure is still quite high at 13 percent. What is more significant is that 32 percent of current managerial grades are female, so we are clearly moving towards a better balance. What we are keen not to do, however, is to artificially favour females in internal promotion and recruitment; we believe securing jobs and promotion should be based on an individual's attitude, qualifications, knowledge, and capabilities. We ensure everyone has equal opportunity, and then it is down to them, regardless of gender," notes Vivien Lau, executive director of Hactl.
In the fall of 2019, under Tyler's leadership, AA Cargo transitioned the business from 90+ systems (some of which were 40 years old) to a single modern platform as part of the broader modernisation effort. She says, "This project is the most complex effort I have been a part of in my nearly 50 years on the planet. The technology effort is enormous. But I have learned that what is just complex is readying us and our minds for a new way of working. We have invested money, time and energy to make sure we are pushing ourselves into the future but the technology is only as good as the team that knows how to leverage it and create great experiences for our customers. Complexity is reduced when you marry great technology with a team that collaborates and stays focused on the customers."
Joining TIACA last September as a consultant to define, launch and drive its sustainability agenda, for Hourcade sustainability has always been very high on her agenda, from her IATA days, where she was in charge of IATA Cargo Sustainability Agenda. "My first contribution was to define what we mean by sustainability and what TIACA's role will be in the industry in regard to sustainability," she says. The responsibility does not end here for Hourcade who even serves on the international advisory panel of Zhengzhou Airport Economy Zone. "I have indeed been appointed as one of the international experts supporting the development strategies of Zhengzhou Xinzheng International Airport. One of the focuses I am bringing in the discussion is sustainability as a growth factor for the airport."
IAG Cargo's Constant Climate centre at its Madrid hub
Lau also performs a dual role. Being Hactl's executive director, she is even the MD of its subsidiary Hong Kong Air Cargo Industry Services Ltd (Hacis). "In Hactl, I am responsible principally for overall commercial strategies, customer relations, and business development, but I am also involved in general business policy and direction, and these are all areas in which soft skills such as business acumen, negotiating, networking and collaboration, etc. are important. The nature of Hactl's business means that certain aspects of my work also require a technical understanding of the airfreight business and the innovative and tech-based solutions. I had a lot of early support from my operations team which assisted greatly. In Hacis, I have led the business into new segments such as e-commerce, and expanded its depot network by 50 percent," she observes.
TIACA consists of a very small team and to date, it counts 50 percent women. Its governance, board of directors and chairmen council, are largely male dominated to date, which reflects a lack of women at the top of air cargo companies. Hourcade, who worked earlier with IATA and then went on to start Change Horizon, a consulting company last year, will welcome her first colleague soon to build the team. Talking about her new colleague, Hourcade mentions, "She is as passionate as I am with aviation and logistics, and also wants to contribute to making air cargo (and the world) more sustainable and attractive. During my 13 years with IATA, I dedicated a lot of my time to mentoring younger colleagues, mainly women, as I feel it is one way to advance diversity and include progress in the workplace."
Looking at gender alone, American Airlines Cargo management is 54 percent male and 46 percent female. Tyler states, "On my direct team, four out of six are female. However, I believe the best way to build a team is not to focus on one aspect of diversity, but rather to ensure you have differences that cover as much of the human experience as possible. Ensuring opportunity for our leaders to share and talk about what they love about working at American, and specifically, this industry is the best way to motivate women to join this business."
Jaisey Yip, associate general manager cargo & logistics development, Changi Airport Group recollects her boss asking, 'Would you like to pick up a challenge by being the head of cargo and logistics?' She accepted the challenge and is serving in the role for three years. Yip believes that traditionally this sector was male dominated but now it has been changing.
Hactl senior management is 50 percent female, while overall female employment is currently 13 percent. Hactl has a very active recruitment and management trainee programme, and this has resulted in 17 percent female uptake. The strong presence of females on the executive role indicates a clear sign that Hactl welcomes females at all levels. And the company's policy of constant training and promotion from within provides clear career progression.
Delta Cargo's managing director - global cargo sales Eric J Wilson says that very few women participate in the decision making process. "We need to increase women's participation in this industry. When I travelled to China and Taiwan, I was very much impressed with the number of women holding senior positions." At Delta Cargo, there is a circle named She Leads, which is designed to bring more women into managerial roles and Wilson is the executive sponsor for the same. Currently, Delta Cargo's global sales team has 50 percent female and is aiming to increase those numbers this year.
Widely known as a conservative economy, UAE's Emirates SkyCargo worked towards the cause of motivating women in the aviation, which was evident by the appointment of Alyazeya Saeed and Fatma Ahli as cargo managers of Oman and Kuwait, respectively, in 2019. The story continues this year, when the five B777Fs flown by captain Ellen Roz, first officer Heidi McDiarmid, and captain Heather Wolf covering close to 30,000 kilometres, across four continents in 10 days - marked another milestone in the history of Emirates SkyCargo. The flights were operated from Frankfurt to Mexico City onwards to Quito, Aguadilla, Amsterdam and finally to Dubai transporting over 306 tonnes of cargo ranging from fresh flowers, fruits, and pharmaceuticals.
Women constitute more than 40 percent of the total workforce at Emirates with the majority working as cabin crew. Women from over 160 nationalities, including more than 1,100 Emiratis, are employed across the Emirates Group in operational roles in functions including flight operations, engineering, aircraft maintenance & appearance, catering, cargo, ramp operations, among others.
As per the World Bank's Women, Business and the Law 2020 study, the 10 economies that improved the most were Saudi Arabia, the United Arab Emirates, Nepal, South Sudan, São Tomé and Príncipe, Bahrain, the Democratic Republic of Congo, Djibouti, Jordan, and Tunisia. The study explores the relationship between women's empowerment and economic outcomes. It found that over time, reforms increasing women's equality of opportunity contribute to more successful economies, higher female labour force participation, and better development outcomes.
When queried about multi-tasking skills to navigate ambiguity and complexity to make work ideas great, Tyler depicts an interesting picture. She mentions, "I use the mantra 'adapt or die'. If you are not constantly evolving and aware of what is happening all around you, you risk not existing any more. Adapting to industry trends and technology advancements often mean adapting to the challenges that come with the transition, many of which are complex or ambiguous. I believe the key to succeeding is more about willing to change and adjust to new ways of work, rather than how much work you can balance at once. So, maybe the word here should be adaptability, rather than multi-tasking. And that is not gender-specific."
Along the similar lines, Lau cites, "It is true that women can sometimes bring a different perspective and that can help any group in reaching a more balanced decision. But that is not just a gender issue: a winning team always comprises people of different character and a strong opinion."
With an encouraging piece of advice to women, Tyler concludes, "Follow your talent. Whatever you are good at, whatever those core strengths are that make you unique, the things you naturally do better than others – there's a place for that talent in any industry. In the aviation and logistics industries, you can apply your talents and have 10 different careers all within the same great organisation. Be open to new applications of your unique strengths. This industry needs a fresh perspective and people who bring their talent to bear on the challenges."
Finally, veteran Turpin's advice to the industry is – 'without restricting to a particular gender try to tap more talents'.
The Women, Business and the Law 2020 study estimate that over the last two years, 40 economies from all regions and income groups have made women's economic empowerment a priority by executing 62 reforms facilitating women's entry into the workforce. Such reforms allow governments to cultivate a business environment that benefits women entrepreneurs and employees, enhancing economic productivity and accelerating development.
This feature was originally published in March 2020 issue of STAT Trade Times.