Keeping a watchful eye on air cargo security
The attacks on Brussels and Istanbul airports earlier this year are a reminder that the threat to aviation from international terrorism persists. The possibility of terrorists exploiting vulnerabilities in air cargo safety as a means to attack civil aviation and supply chain is real and there is a pressing need to address current and emerging threats and to strengthen air cargo security accordingly.
Surya Kannoth
Cargo safety remains one of the burning topics in aviation security. Governments around the world have pledged to tackle the problem, while lawmakers are calling for tougher inspections of cargo.
The attacks on Brussels and Istanbul airports earlier this year are a reminder that the threat to aviation from international terrorism persists. The possibility of terrorists exploiting vulnerabilities in air cargo safety as a means to attack civil aviation and supply chain is real and there is a pressing need to address current and emerging threats and to strengthen air cargo security accordingly.
"They (the attacks) also serve to remind us of the historic resilience and responsiveness of the global civil aviation network. Subsequent to these attacks, ICAO rapidly developed new Annex 17 amendments aimed at enhancing landside security at airport facilities. These should be adopted by our Council this November. Related adjustments were also undertaken to the ICAO Global Risk Context Statement," said Dr. Fang Liu, Secretary General of the International Civil Aviation Organisation (ICAO).
In the aftermath of the MH17 incident, ICAO established a centralized system for the sharing of information on risks to civil aviation arising from conflict zones and published detailed guidance on the threats posed to civil aviation by surface to air missile systems.
"We are also implementing our Traveller Identification Programme strategy (ICAO TRIP), which addressesboth the complex security concerns surrounding terrorist movements and the need to assure commercial efficiency and passenger satisfaction," she cited.
ICAO works with States towards these goals under a variety of mechanisms and strategies, the highest level of which are currently our Regional implementation plans. The new Comprehensive Regional Implementation Plan for Aviation Security and Facilitation in Africa, for example, supports ambitious set of 15 targets agreed under the Windhoek Declaration on aviation Security and Facilitation in Africa.
At the recently concluded 28th International Air Cargo Forum & Exhibition (ACF 2016) that was convened in Paris by The International Air Cargo Association (TIACA), the International Civil Aviation Organization (ICAO) and TIACA have collaborated to intensify their cooperation to optimise the efficiency and security of international air cargo - a sector that is forecast to grow at an annual rate of 4.2 percent until 2032.
The new agreement is an addendum to the variety of previous agreements that ICAO has undertaken with international bodies on the challenges faced by the air cargo network as it expands."The importance of air cargo to the global economy is clearly established, in particular its role in facilitating the delivery of high-value goods, just-in-time freight operations, and growing e-commerce activities," said Dr. Fang Liu during the ACF 2016. "Our shared objective with TIACA is to improve regulatory and procedural efficiencies and expedite cargo movements for all global citizens and businesses."
ICAO and TIACA have identified a number of important initiatives to streamline the ongoing replacement of paper documentation with electronic communication for air cargo shipments. One example of this is the deployment of electronic Consignment Security Declarations and Air Waybills. The two organisations will also be working together to develop a technology platform for the support of Pre-Loading Advance Cargo Information (PLACI) systems.
The two bodies have also recognised the critical need to develop advanced screening technologies, and agreed to promote dialogue between regulators, the air cargo industry and equipment manufacturers to identify new requirements and solutions.
While Dr Liu stressed the importance of ensuring proper implementation of the modernised regulatory framework that has resulted from ICAO's cooperation with air cargo industry organizations over the past several years. She highlighted the implementation of ICAO and TIACA's Cargo Service Quality Index for measuring cargo performance at the airport level, the need to stay aligned on emerging challenges such as lithium-ion battery shipments, big-data and e-commerce, and TIACA's offer to assist ICAO with cargo industry training and certification.
Talking about its long-standing working relationships with industry bodies such as TIACA, IATA, ACI, Dr Liu informed that ICAO is developing new partnerships, such as with United Nations Office on Drugs and Crime (UNODC). ICAO has also built partnership with the World Customs Organization (WCO) and other international bodies on air cargo issues, especially the Universal Postal Union (UPU). It recently joined ICAO's working group with the WCO for the first time.
At their 3rd Joint Conference on Enhancing Air Cargo Security and Facilitation held in Kuala Lumpur in July 2016, ICAO and WCO stressed the importance of a secure and efficient air cargo supply chain for international trade and world economic development.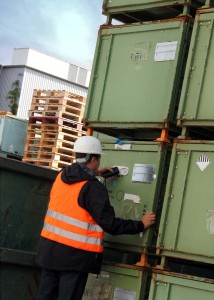 In his opening speech during the joint press conference, WCO secretary general Dr Kunio Mikuriya stated that "the rapid growth in the air cargo industry and growing security concerns, a coordinated and collaborative approach between and among all stakeholders at the international, regional and national level is vital to achieve a safe, secure and sustainability global aviation system, leading to greater facilitation and increased economic growth."
Both ICAO and WCO concluded that the joint work could usefully be carried out against emerging threats, such as attacks from insiders and the use of remotely piloted aircraft solutions, also known as drones.
"ICAO is pursuing a number of key priorities to aid air cargo security and facilitation, ensuring growth while maintaining high levels of safety and security, building capacity to ensure effective implementation of ICAO's standards and policies and promoting e-freight to encourage full exploitation of modern technologies," she said. "The recently concluded ICAO 39th Assemblyhas made these goals clear, and I am confident that by working together we will make great inroads towards achieving them by 2020."
"Our recent 39th Assembly also endorsed that we should fast track the development of a new Global Aviation Security Plan, which will be an important tool given how many of our contemporary aviation security challenges relate to the effective coordination among local, national and international agencies. These require highest-level coordination and ICAO has now been called upon to provide that," she added.
Meanwhile, Transportation Security Administration (TSA) has been working with the air cargo industry on the Air Cargo Advance Screening (ACAS) pilot, which has allowed partnership in tactically targeting high risk cargo in a constantly evolving security environment.
"Our core mission at TSA is to leverage intelligence to inform operations and investments, to employ a strategic, risk-based approach with measures of success to drive mission performance, and to sustain and expand security partnerships at home and abroad," explained Warren Miller, Air Cargo Policy Branch Manager, Air Cargo Division, TSA.
Miller went on to say that TSA depends on the aviation industry as a critical partner in the development of effective cargo and passenger screening procedures and technology implementation, in the dissemination of messaging for its 'See Something Say Something' campaign to combat insider threats, and "as an invaluable strategic partner as we develop, consider and implement new security strategies designed to discourage and thwart efforts to circumvent the aviation security network." TSA continues to work collaboratively with the Federal Aviation Administration and the aviation industry to further aviation safety initiatives.
Critical to increasing global air cargo security standards as well as maintaining the United States' commitment to ICAO Annex 17, TSA's Global Affairs Cargo Branch is focused on ensuring the implementation of ICAO Annex 17 air cargo security standards in the United States. Additionally, attention has been on the implementation of the supply chain security model throughout ICAO Member States. Key items of emphasis within ICAO and TSA are the removal of Account Consignor from the supply chain security model, increasing the deployment of technology, technology research and development, training, developing risk methodologies for cargo, and strengthening high risk cargo implementation.
Miller informed that TSA is looking at new ways to engage collaborate with industry partners. Currently, TSA is pursuing a third party canine program which was initiated in response to leadership from the air cargo industry to support innovation and robust cargo screening. In addition, TSA's NCSP recognition program recognizes the national cargo security standards of host countries while proving benefit to air carriers by allowing them to follow one security program and reducing redundancies. TSA's work with the industry on the Air Cargo Advance Screening (ACAS) pilot has allowed partnership in tactically targeting high risk cargo in a constantly evolving security environment.
"The partnership between TSA and the air cargo industry is critical to ensuring that the supply chain functions efficiently and smoothly, and that any disruption, no matter how localized, can have an economic impact around the globe. We must continually evolve and adapt our strategies and operations to ensure we address evolving threats to air cargo," Miller added.
TSA continues to work with stakeholders in an effort to develop new technologies and new processes. "We initially focused on passenger screening but also need to apply the same principles -innovation and collaboration - to securing air cargo from origin to destination," he added. An existing example is TSA's Certified Cargo Screening Program - to allow screening earlier in the supply chain, taking pressure off the system.
Newer technologies for better safety The x-ray security screening system market size was $2.16 billion for 2015 and is predicted to be evaluated at $3.43 billion by 2023 registering a CAGR of 5.71 per cent over this period, stated a report by Global Market Insights. Growing application demand and existing installation updates are predicted to propel overall industry revenue.
According to a test conducted by TSA's undercover team, screeners missed 67 out of 70 hidden bombs and weapons, ABC News had reported last year.
Ushering in a wave of new technology to speed up security lanes while improving detection of weapons and explosives, new generation high-definition, three dimensional CT scans of luggage may be introduced to replace static X-ray images at airports.
Security specialists such as Analogic Corp and L-3 Communications Holdings Inc.'s security subsidiary, have developed CT scan technology systems and are attempting to get them certified by TSA and European authorities.
Recently, Smiths Detection, a leading manufacturer of sensors that detect and identify explosives, weapons, chemical agents, biohazards, nuclear and radioactive material, narcotics and contraband – set up a dedicated aviation solutions team to help airports improve their security, based on a fully integrated approach to security from kerb to gate. The team will develop integrated solutions for each airport adapted to their specific requirements.
Furthermore, Smiths Detection's advanced dual-view X-ray cargo scanner, the HI-SCAN 180180-2is pro was recently accepted into the "qualified" section of TSA's Air Cargo Screening Technology List (ACSTL).
Based on a Dual-View concept, the HI-SCAN 180180-2is pro delivers better security with faster, more accurate and reliable image evaluation. The 180180-2is pro's large tunnel dimensions allow goods on the largest TSA-approved pallet size to be screened and its high penetration capabilities allow for screening of large-scale consolidated and palletized goods. Its optimised footprint, which is 25 percent smaller than earlier versions, frees up floor space.
Dan Gelston, President, SDI, said in a statement, "Dual-View technology has long been a part of our screening systems, and we continue to work with TSA to ensure our products help address evolving threats. Smiths Detection's close customer relationships and ability to understand their needs are essential elements to maintaining the class-leading status of our products, further confirmed by this latest inclusion on the ACSTL."
One of the biggest changes to the ACSTL in 2015 was the requirement that new X-ray inspection equipment must offer Dual-View capability.
Earlier this year, Rapiscan Systems, a leading global supplier of security inspection systems, was awarded multiple contracts from both government and commercial entities in Canada for security initiatives at land and sea borders.Rapiscan will provide its Eagle G60 for seaport cargo screening, its 620DV for aviation carry-on baggage screening, and both its 620DV and 628DV systems for cruise ship passenger baggage screening.
"Rapiscan can meet the security requirements of governments and commercial companies around the world. We are excited to provide Canadian government agencies and commercial businesses with our advanced screening technologies and services," said Pak Chin, President of Rapiscan Systems. The Eagle G60's 6 MV X-ray imaging system is capable of distinguishing low-density contraband, such as explosives or narcotics, from high-density materials, such as steel. With best-in-class imaging, robust standard features and advanced options, the Eagle G60 offers an efficient, high-performance system for reliable inspection.
Rapiscan's 620DV and 628DV dual-view X-ray imaging systems scan briefcases, carry-on baggage, laptops, small cargo parcels and a wide range of other objects and generate two high-definition images at perpendicular angles, thereby increasing the operator's ability to visually identify potential threat items. The systems may also include Rapiscan's proprietary explosives and narcotics identification software tools.
With attacks becoming more and more sophisticated, there is a strong need for an intelligent and integrated security infrastructure for the aviation industry. With active participation and pro-activeness of industry bodies and newer technologies being developed for cargo screening, the safe keeping of freight may just get less complicated.
Opening Image Source: www.myajc.com