FROM MAGAZINE: Interview with Angela Gittens, Director General of ACI World
<p style="text-align: justify;">25 years ago, Airports Council International (ACI) was formed with a purpose to achieve cooperation among all segments of the aviation industry and their stakeholders as well as with governments and international organisations and to promote professional excellence in airport management and operations.</p> <p style="text-align: justify;">Today, ACI has a total strength of 592 […]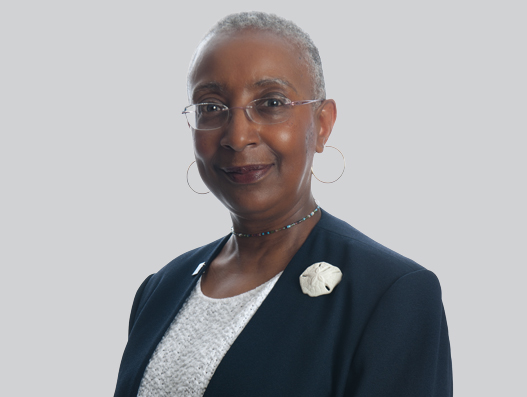 25 years ago, Airports Council International (ACI) was formed with a purpose to achieve cooperation among all segments of the aviation industry and their stakeholders as well as with governments and international organisations and to promote professional excellence in airport management and operations.
Today, ACI has a total strength of 592 members operating 1,853 airports across 173 countries with its headquarters at Montréal, Canada and five regional offices in Brussels, Hong Kong, Casablanca, Panama City, and Washington DC.
The current Director General of ACI World, Angela Gittens - an industry veteran has been a harbinger of change. Gittens, who began her tenure in ACI in 2008 has served on numerous aviation industry boards and committees including the FAA Management Advisory Committee, the FAA Research, Engineering and Development Committee, the National Civil Aviation Review Commission among others.
On the sidelines of the ACI Investing in Airports conference held in Goa in December, Gittens spoke to Surya Kannoth on ACI's missions, the challenges that the industry is facing, the growing cooperation between governments and the industry and more…
Looking back at the 25 glorious years of ACI and your long standing career, how has ACI evolved and have its missions been accomplished?
The biggest difference over the last 25 years is that airports have become businesses in their own right. Originally, they were public infrastructure which provided a place for other businesses to do business.
Nowit is up to the airport to make sure that air services is provided to its community. They have to plan not just the facility but also the operation; they also have to care about the passenger journey on the ground. The airline sector, particularly, the low cost airlines, does not have the same attitude towards customer service as the traditional airlines. But the customer wants the same treatment that the customer always wanted. So, someone has to step in to provide that level of customer service again.
For ACI, what that has meant is that we have to serve our members. And our members are much more interested in data and benchmarking in performance measurement than in service quality metrics than they would have been when ACI started. ACI provides such kind of products and services to serve our members. Our voices had to get louder because of the pressures, particularly economic ones. This is one of the reasons that ACI World moved to Montreal so we could engage more with ICAO. Issues of safety have become more important as traffic has grown, and in the emerging economies where most of the growth is taking place, more attention is paid in terms of safety and security. ACI has instituted programmes to directly assist airports in a range of dimensions with safety being the most important.
With the growth of the industry, there is much more interest in who is going to manage and operate these airports?

The fact is that we have more airports now and bigger ones at that. Also, the generation that was doing management and operation are starting to retire and we need to replace them so we need more people because the industry is growing. Hence, training has become more desirable and more critical. Therefore, we started in 2006 with an airport management accreditation programme with ICAO and that has certainly grown as well as training in every discipline within the airport business. As the industry evolves, ACI evolves.
What are some of the biggest challenges that the industry is facing in terms of airport security?
The threat is always evolving. Unlike safety where there is risk and is known, the challenge is to mitigate that risk to avoid the danger. But with security, the risk is constantly changing. All threats don't go away but new threats come along so you have to constantly adjust and adapt, and we in the airport sector are almost completely dependent on governance.
The other big challenge for governance is the ability and willingness to share information with each other because for aviation it is all about connections. Right now, we have certainly seen evidence of the revolution in the threat, which is not specific to aviation, but obviously you have to be part of it.
Have governments become more co-operative with the industry over the years?
The level of co-operation is definitely improving. It is a tricky situation because governments have a bigger agenda than just security in terms of their relations with each other. But I do see more sharing and trying to work more with the industry. A lot of governments do recognise that they have to work with the industry in order to actually mitigate the threat because it has been so dispersed. It is different from - say a war between one country and another. These are individuals sometimes who don't seem connected, they may be influenced but not necessarily controlled by other bodies. So, it is a lot more difficult to discern, recognise and do something about it.
Are you satisfied with the current level of engagement between ACI and the regulators?
In terms of safety, yes. I think the industry has done an excellent job in its history with respect to safety. Working together, sharing data and having a spirit of collaboration. We need to get to that in other arenas. It has worked in certain arenas such as safety, but we are not there yet. You still have silos, you still have one party trying to gain advantage over the others, however, you don't have that in safety. In safety, the concept is we all win or we all lose. And we need to start maintaining that mentality in the other areas, for instance, on the economic side. That's why we are having this conference (ACI World's Investing In Airports). It is not just how regulations should be done but what regulation is even about.
What, according to you, needs to be done to improve the value chain of air cargo?
I think that is an area where we are still in the infancy stage of sharing data and collaborating. We have security issues, customs issues, plain logistics, and economics. And I think this (air cargo) is still a siloed area. I don't think airports work enough with the air cargo side; some airports do - it is such a back of the house operations in many places. At the airports where you have significant amount of all cargo, you see much more interaction. But when it is belly cargo, it is very difficult for the airport to play a positive role. I think the overall industry needs to get its act together.
What are some of the bottlenecks plaguing airport infrastructure?
Money and community relations are the major hurdles for improving airport infrastructure. Also, noise is still the biggest impediment to airport development. Airports, airlines and aircraft manufacturers and governments are spending billions of dollars to reduce the noise footprint. I think that we need to deal with noise not just from the physical or engineering standpoint but beyond that.
How is ACI and airports synergising to achieve green sustainable aviation?
We, as an industry, have developed targets for ourselves for reducing our carbon footprint proportionately as we grow.
We are very happy that ICAO at the global level has approved a methodology of helping us get to that target. I think we are definitely on our way - it's just that having a target is not as much as achieving the target. A lot of things have to be done from the airport side - there is the Airport Carbon Accreditation programme, which helps the airport measure to reduce its carbon footprint; we have a tool called ACER, which reports airports which may not have an environment to measure its carbon footprint, greenhouse gases etc; now we have airports covering over a third of the passenger population that are in the programme that grows every year. We have sustainable development now in our DNA and we are completely focussed on planning, design, operations so the industry is very much concentrated on that.